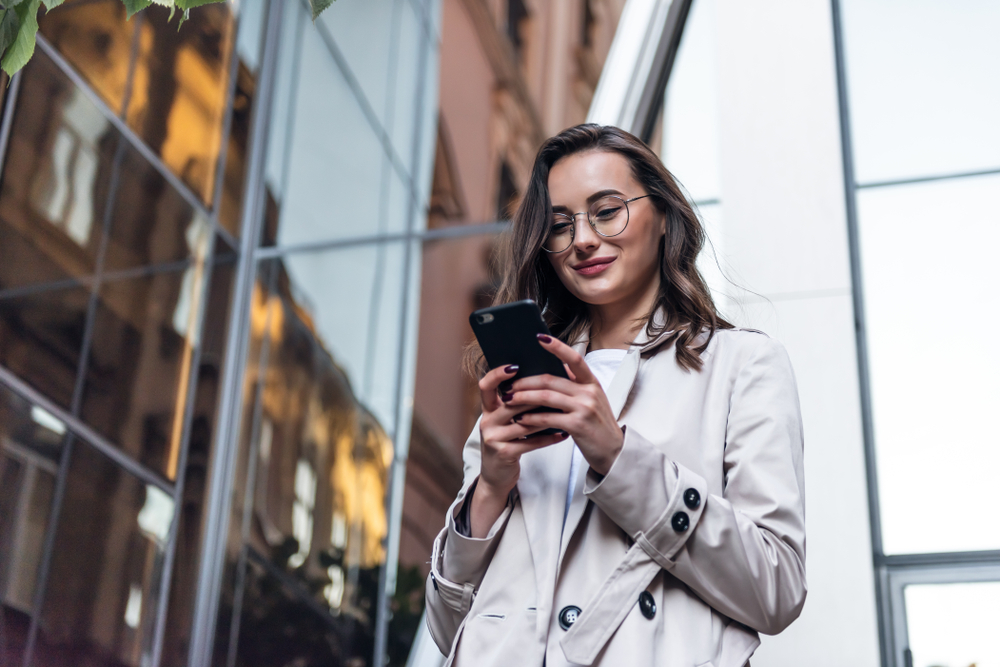 7.7Expert Score
In a bid to provide a balance between value and price, the Moto E6 has too many compromises. For a 2019 smartphone, it's unimpressive to still be left with the PIN and password security features. This under $100 generic phone however comes with a removable battery.
Design, Dimensions, And Weight
8
Battery Life And Talk Time
8
Storage Options And Performance
7
Security Features And Sensors
7
PROS
1. Very Affordable
2. Removable Battery
CONS
1. Small Storage
2. No Fingerprint Sensor
3. MicroUSB Charging Port
$54.90
Are you in search of a smartphone under $100? If that's the case, reading this Motorola Moto E6 review is a great way to get started.
To provide an informative and comprehensive read, this review has been classified into six sections. These six sections include features of the Moto E6's design, display, camera, storage, battery, and sensors.
Asides from highlighting the specifications of Moto E6 in these sections, I will also be rating this phone in these sections. From start to finish, this review aims to inform you on making a purchase decision.
Motorola Moto E6 Review: My Initial Thoughts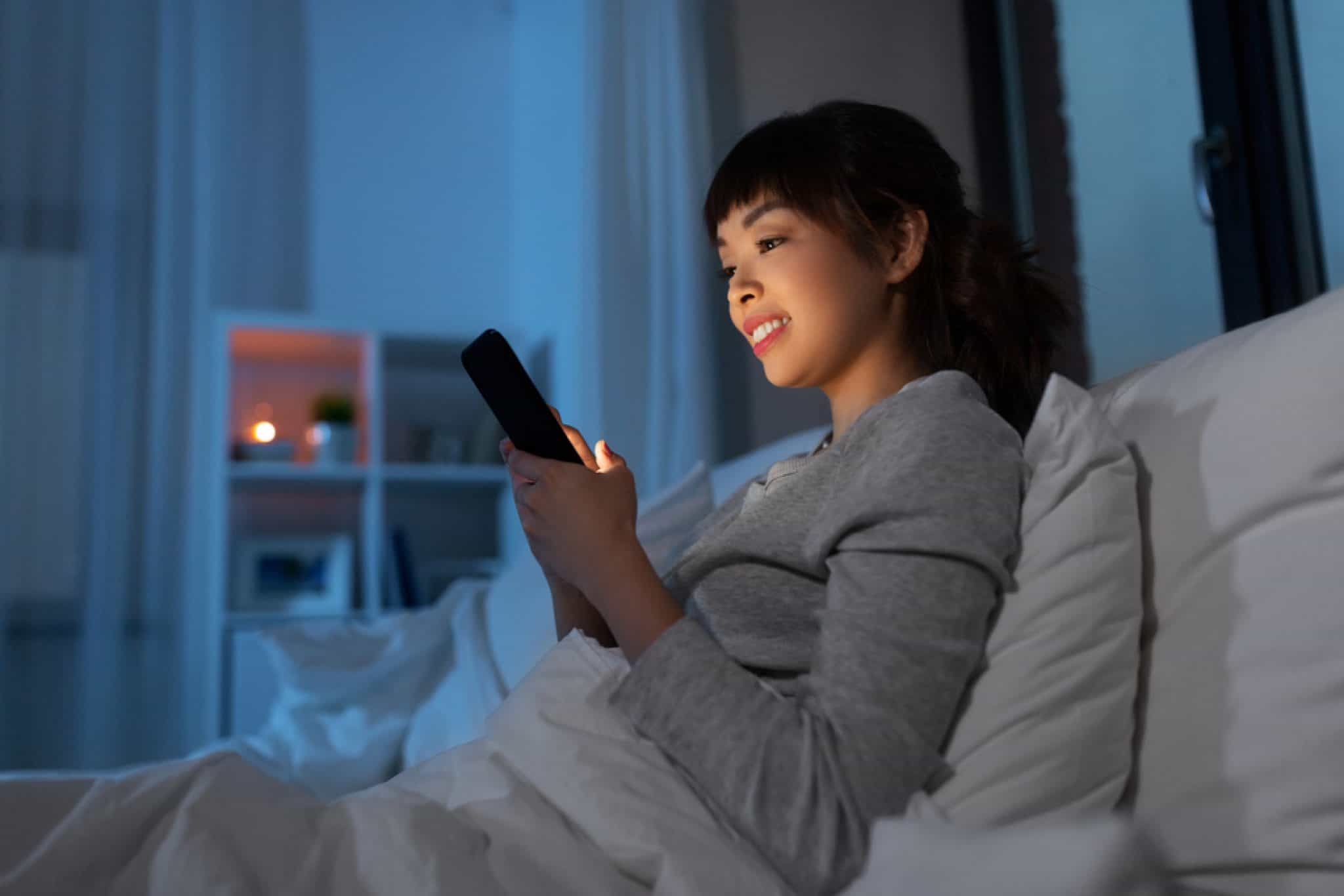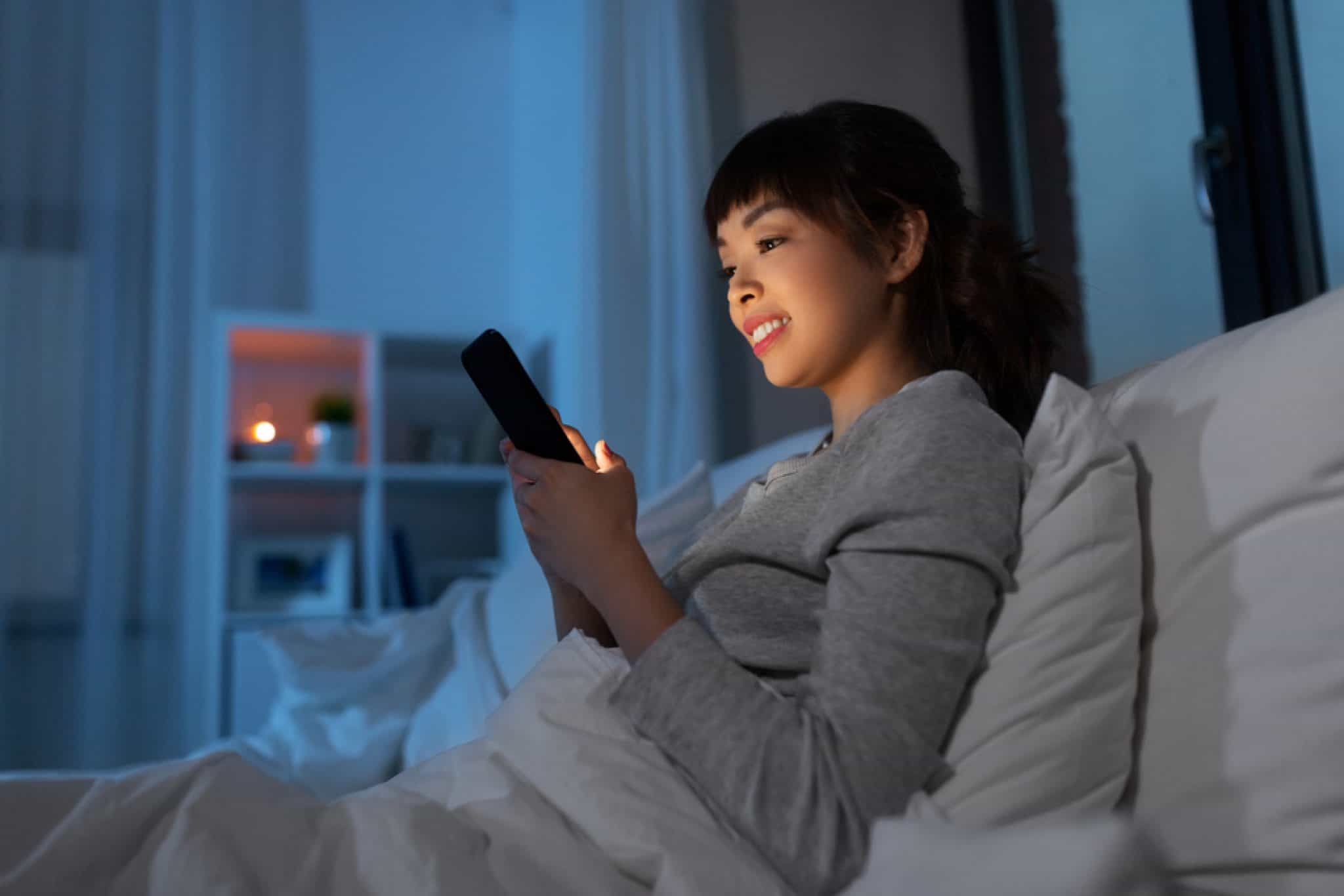 It is probably no news that Lenovo purchased Motorola in 2014. Since that purchase, subsequent Motorola smartphones include both the expensive flagships and the less expensive average smartphones.
The most popular lineup of these smartphones is the Moto G and Moto E series. Among the Moto E series is the Moto E6 which is a successor of the Moto E5.
This Moto E6 also has its other siblings – the Moto E6 Plus and Moto E6 Play. However, our focus in this review would be on the Moto E6 which costs $45 at the time of publishing this review in December 2021.
For a phone in this price range, you're probably wondering if the Moto E6 is any different from a feature phone? Well, let's dive into the review and figure it out.
Motorola Moto E6 Design, Dimensions And Weight Review
For a 2019 low-budget smartphone, the Moto E6 has a traditional design which is evident in its look on the surface. There are thick bezels at the top and bottom as well as fairly narrow bezels on the side.
Furthermore, there's no notch cut out here as we've seen in more modern smartphones. The selfie camera takes the typical location at the top bezel with the decent-sounding front-facing speaker beside it.
On the lower bezel is where you'll see the "Motorola" text logo identifying the brand. Since a text is there, you shouldn't expect the navigation keys to be present there as well.
In fact, the navigation keys are on-screen which takes a fraction of the phone screen. Nonetheless, we can't complain much about a phone in this price range.
Speaking of which, the Moto E6 has a plastic unibody which shouldn't surprise anyone aiming for a phone this low in price. With such a build material, you can expect that this phone is lightweight.
Specifically, Moto E6 weighs 159 g.
In addition to being lightweight, this phone has a dimension of 149.7 x 72.3 x 8.5 mm. Comparatively, the Moto E6 is lighter than its predecessor – the E5 which weighs 174 g.
Both devices don't also share the same dimensions. The Moto E5 has a dimension of 154.4 x 72.2 x 9 mm, which makes it taller and wider than the E6.
Another budget-friendly smartphone that can be compared with the Moto E6 is the LG K40. The LG K40 weighs 145 g and has a dimension of 152.9 x 71.8 x 8.1 mm.
Apparently, the Moto E6 is not the lightest budget smartphone out there, however, it doesn't weigh a chunk either. Still on its looks, the matte textured back and overall look of the Moto E6 has two color variants.
To be exact, you can only get this phone in starry black or dark blue. If you're someone who loves to be left with many color options before purchasing a phone – the Moto E6 doesn't offer that.
Moving on, the components surrounding this smartphone is just as you'll expect. The power button and volume control are on the right side of the phone.
On the top area, there's the headphone jack. If you're wondering where to slot in your SIM card, you won't find the SIM tray on the side.
To be precise, that SIM slot is at the phone's back which is possible because of the Moto E6's removable back cover. On removing that cover, you get the overlapping single nano-SIM card slot and microSD card slot.
Still on the description of the Moto E6, there's a single rear-facing camera with an LED flash below the camera lens. Slightly below that is the crafted "m" logo at the center of the back.
All in all, there's nothing superb about the design features of the Moto E6. On that note, I will rate the Moto E6's design features an eight out of ten in this review.
Motorola Moto E6 Display Features Review
The display quality on the Moto E6 is not surprising for its price range. This smartphone has HD+ (1440 x 720) resolution, IPS LCD display type, and a display size of 5.5 inches.
In the aspect of display resolution, HD+ is actually the very least out of all resolutions. Even at that, we cannot complain much about a low-price smartphone like this.
With that said, the HD+ is not the best in color reproduction and color accuracy as you would expect. The IPS LCD panel, on the other hand, provides fairly good viewing angles you can trust even as you tilt the phone.
Unfortunately, IPS LCD panels tend to produce dull images so do not expect a cinematic experience when watching videos on this device. Let's just say this display is pretty normal for everyday use.
Speaking of which, despite the thick bezels surrounding this phone's screen, the 5.5" display is adequate for viewing – it is neither too big nor too small. In addition to that, using this phone with one hand is also not an impossible task.
In a nutshell, we did not keep our hopes up for this display and neither should you. The display features of the Moto E6 are just as expected which makes it deserving of an eight in this review.
Motorola Moto E6 Camera Features Review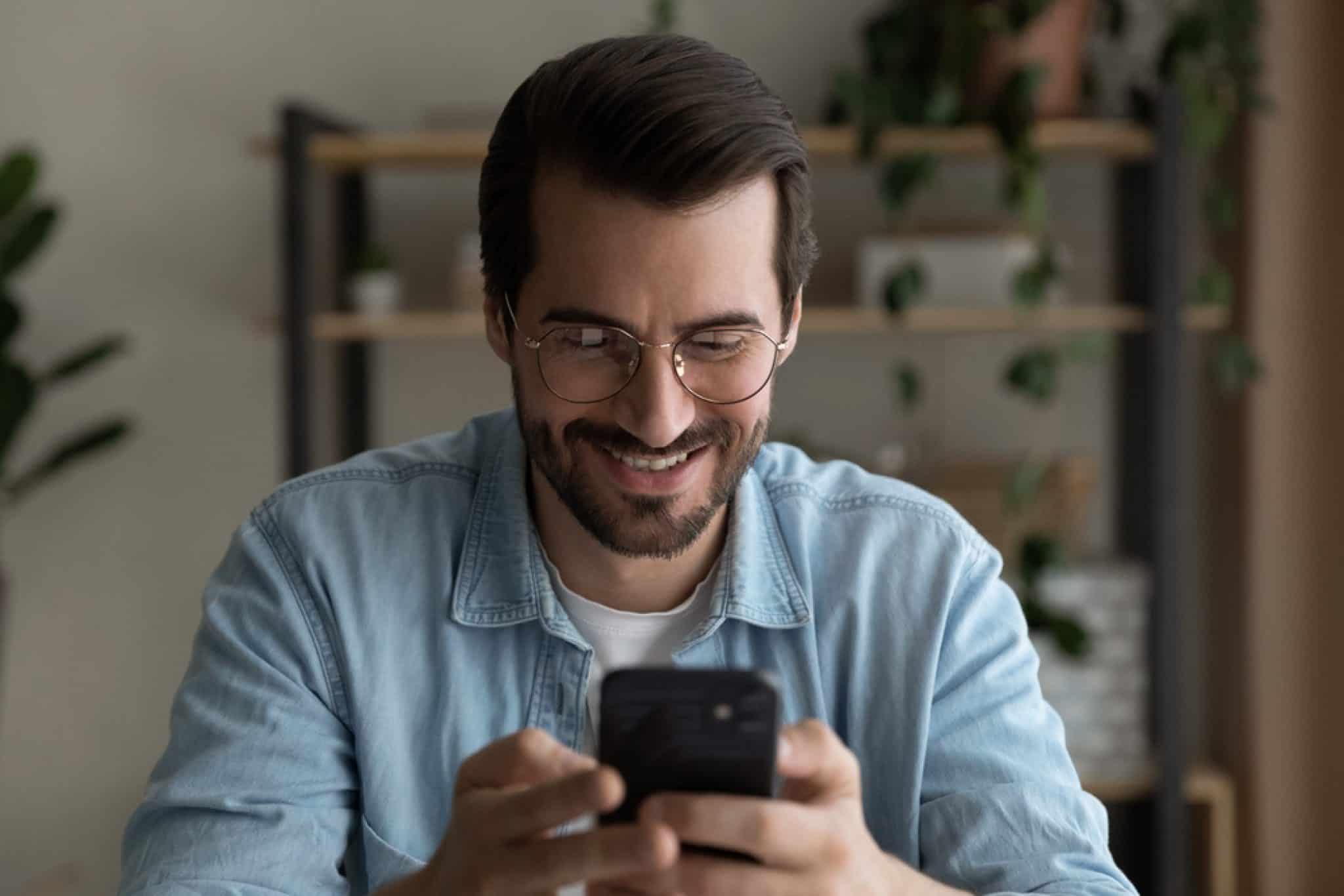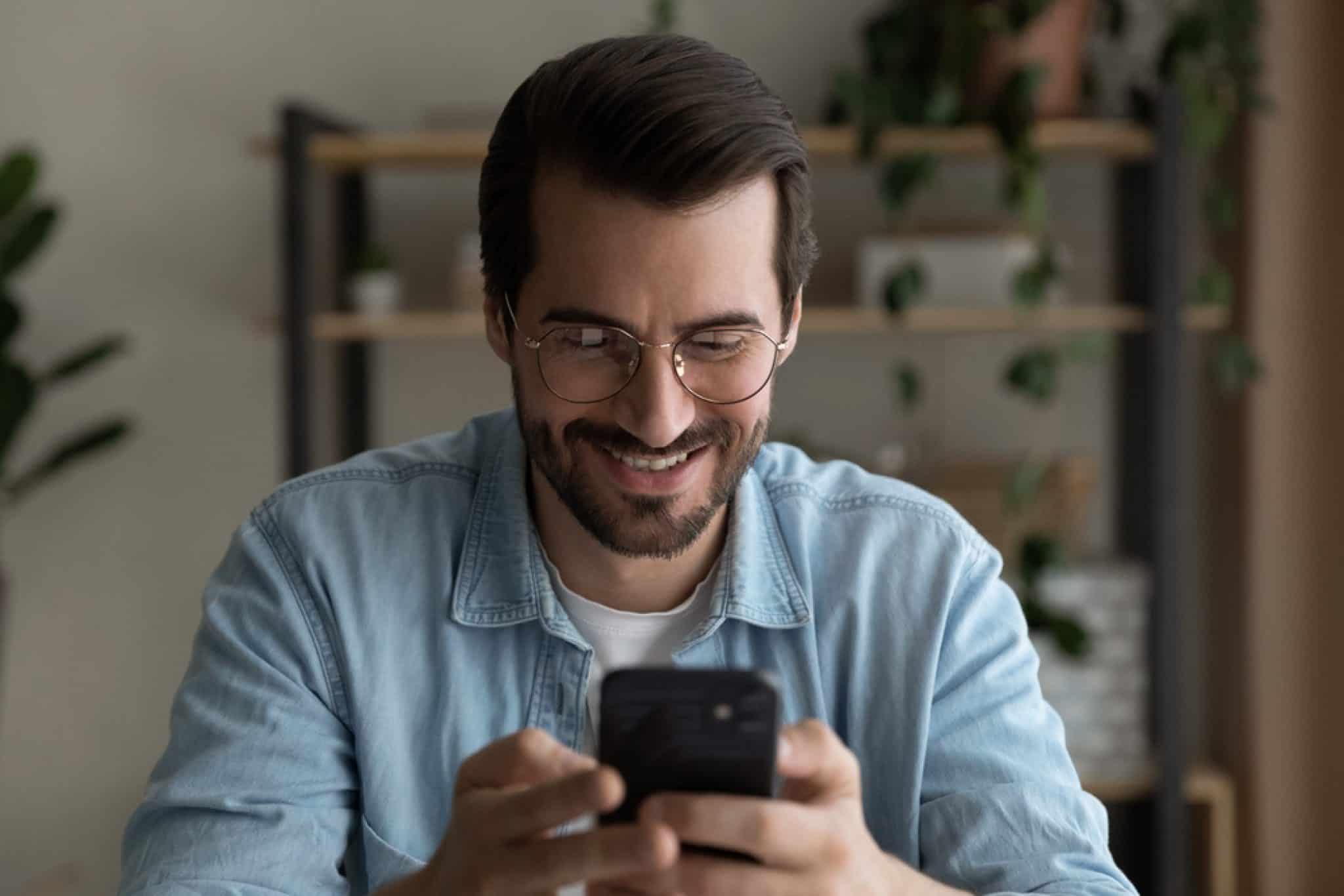 The camera feature of the Moto E6 is as you may have expect, with nothing too elaborate. There's the 13 MP rear-facing with ƒ/2.0 aperture and a 5 MP selfie camera also with ƒ/2.0 aperture.
As common as megapixels (MP) is, we cannot ignore the importance of aperture. Just in case the term is strange to you, aperture refers to the level of opening a camera lens has – enough to accommodate the light when taking pictures.
With that knowledge established, let's talk about just what the Moto E6 cameras can do. Starting with the main camera, it can take decent photos in good lighting.
These decent photos have some clarity, good color accuracy, and saturation. However, you shouldn't try zooming in when taking a picture with this camera because details are really nothing to write about.
Not only is the zooming feature low-quality, but the camera also has an autofocus that is disappointingly slow. You'll have to really keep your hands still and be patient if you want to achieve focus on this camera.
In addition to that, you won't get lucky when taking pictures in the nighttime because this camera doesn't have the night mode feature. This means you'll have to depend on the main camera which doesn't have a good amount of clarity.
As for the selfie camera, don't expect anything close to the performance of the rear-facing camera. The only good thing about this camera is the presence of the screen flash to lighten up those selfies.
For recording videos, this camera doesn't have image stabilization and that's no surprise. Notably, the absence of this image stabilization means the end result of a video taken with the Moto E6 will be blurry and shaky.
As you may have guessed for a low-budget traditional smartphone, the Moto E6 doesn't do well in the aspect of the camera. With that in mind, these camera features are worth an eight in this Moto E6 review.
Motorola Moto E6 Battery Life And Talk Time Review
As we often see in low-budget traditional Motorola phones, the Moto E6 has a removable battery. To be exact, this phone comes with a 3000 mAh removable battery.
For a 2019 smartphone, it's great to see a removable battery on this phone. This is particularly true because most smartphones batteries are non-removable.
As regards battery size, the 3000 mAh battery size is actually small as compared to the 4000 mAh battery of its predecessor – the Moto E5. It's very confusing as to why Motorola would include a smaller battery in a newer model.
All the same, if you have the intention of getting the Moto E6, its removable battery feature could help battery anxiety. This is true because if you're not a big fan of power banks, you can simply have a fully charged spare battery.
When it comes to battery life, the Moto E6 will take you through a day's use if you're a moderate user. If you decide to use this device for continuous web browsing in a day, you'll get about 13 hours.
Comparatively, the LG K40 with its 3000 mAh battery lasts 12 hours 40 minutes on continuous web browsing. Surprisingly, the Moto E5 (the predecessor to E6) with its larger 4000 mAh battery lasts the same 13 hours on continuous web browsing as the Moto E6.
After a full day's use and it's time to charge the Moto E6, you'll notice that this phone does not have a fast charging feature. This means you should be ready to spend a little over 3 hours before getting a full charge from 0-100%.
In a word, the removable battery of the Motorola Moto E6 is the most impressive feature of this smartphone. This makes the battery features worth an eight in this Moto E6 review.
Motorola Moto E6 Storage Options And Performance Review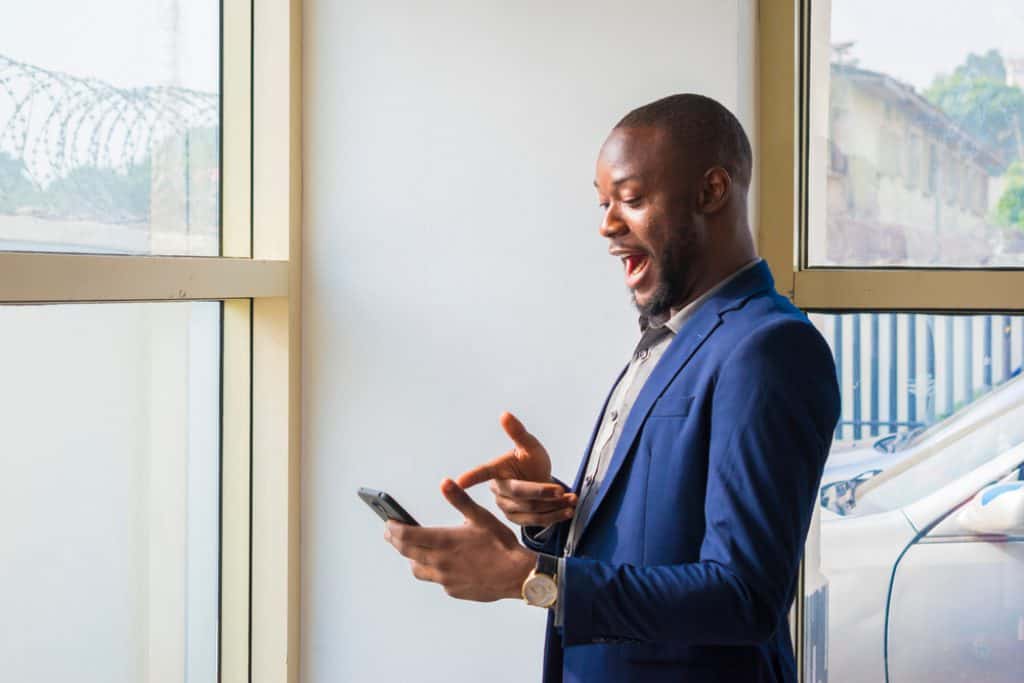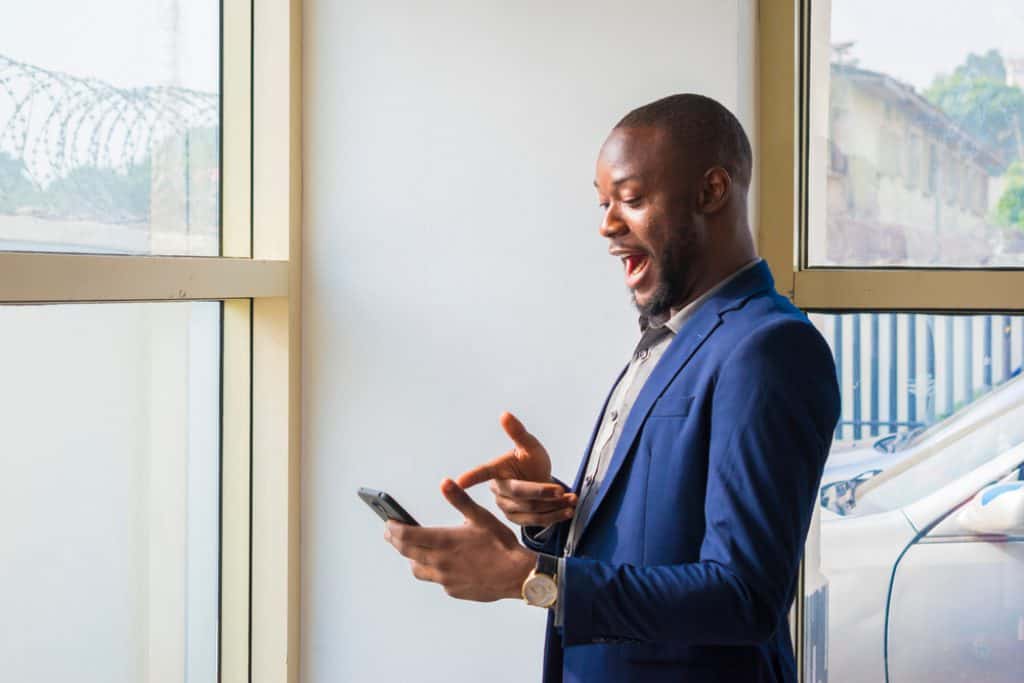 The Moto E6 is not a smartphone that is big on storage. In fact, this phone has 16 GB of onboard storage.
If you're thinking this is small, you aren't wrong. For a 2019 smartphone, it's only fair to expect 32 GB storage instead of 16 GB.
Even with its low internal storage, the operating system takes up about 8 GB of storage which leaves you with only 8 GB left. Obviously, this 16 GB storage will be too small for your needs.
However, the storage features of this phone don't exactly end there. The Moto E6 has room for expandable storage with a microSD card.
By purchasing a microSD card of up to 256 GB, you can expand this phone storage. With the phone featuring a measly 16 GB internal storage, using a microSD card is pretty much your best option.
Asides from the option of expandable storage, the Moto E6 doesn't offer a good amount of storage. This makes the Moto E6 storage features worth a seven in this review.
Motorola Moto E6 Security Features And Sensors Review
There are five sensors responsible for enhancing the user experience of the Moto E6. These sensors include the accelerometer, ambient light, e-compass, magnetometer, and proximity sensors.
Starting with the first, the accelerometer sensor deals with measuring the acceleration and velocity of the Moto E6. Specifically, this sensor begins to play out when it's time to auto-rotate the phone.
You'll also see this sensor functioning when using filters on apps like Snapchat. Next is the ambient light sensor which is a battery optimizer.
This sensor is able to minimize battery consumption by regulating the phone's display. To be more exact, the ambient light takes note of the lighting condition in the environment where the phone is being used.
If the lighting condition is sufficiently high in that environment, the ambient light sensor automatically reduces the phone's screen light. The ambient light sensor is not the only battery optimizer, the proximity sensor is another sensor that functions similarly.
The proximity sensor turns off the phone's screen light when the screen is close to the ear or face. This mostly happens when you're on a phone call.
Moving on to other sensors, you also have the magnetometer and compass.
The magnetometer and compass sensors work together in providing geographical direction. Notably, the magnetometer works with the compass sensor to measure the magnetic field of a particular location.
It's this magnetic field in turn that communicates to the phone on the four cardinal points. It's also important to note that the compass and magnetometer sensors cannot function in a phone without a compass application.
Examples of such applications include Apple Maps, Google Maps, and third-party apps like Compass Pro.
In the aspect of security, there are no security sensors features on the Moto E6. This means you'll be limited to the password, pattern, or PIN form of unlocking this device.
The absence of at least a fingerprint sensor is actually strange on the Moto E6. It is a strange omission because the predecessor – the Moto E5 comes with a fingerprint sensor.
We're not sure why Motorola would make that move but it's definitely not a commendable one. As regards rating, this 2019 smartphone without a fingerprint sensor, deserves a seven in the aspect of sensors in this Moto E6 review.
Motorola Moto E6: Frequently Asked Questions

1. How Long Does The Moto E6 Battery Last?
This 3000 mAh battery can last a full day on normal use.
2. Is The Moto E6 Waterproof?
No. This smartphone doesn't have any protection from water so be careful not to drop this in a pool.
3. Does Moto E6 Support 4G Network?
Yes. This smartphone works well with 4G network connectivity.
4. Is The Moto E6 A Dual SIM Phone?
No. All you get is a single Nano SIM card slot on the Moto E6.
5. Does The Moto E6 Support NFC?
No. For a phone at this price, near field communication (NFC) is definitely absent. NFC is a technology that allows short-range wireless intercommunication of mobile phones within a short distance range.
This is mostly used for payment purposes.
Motorola Moto E6: My Final Thoughts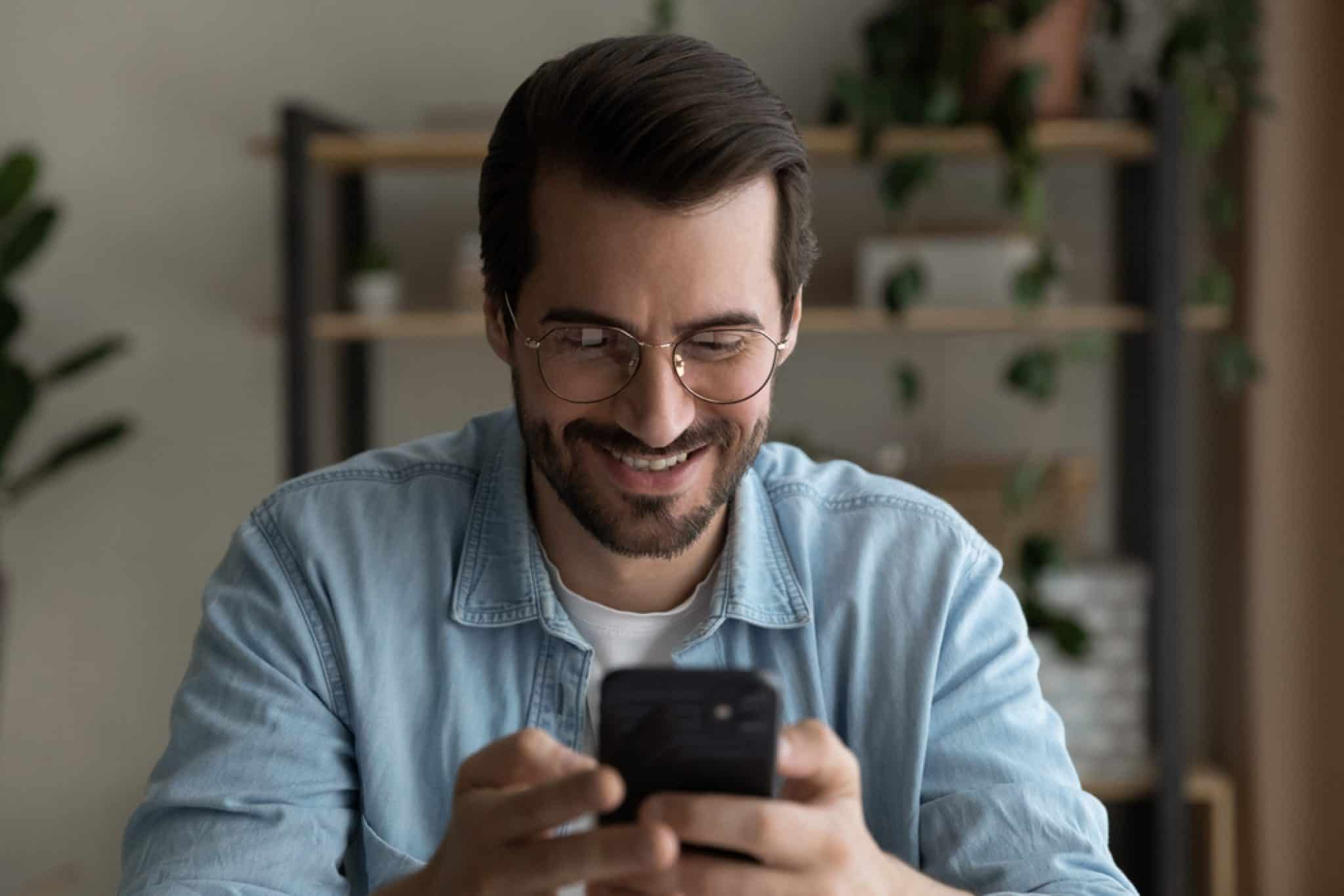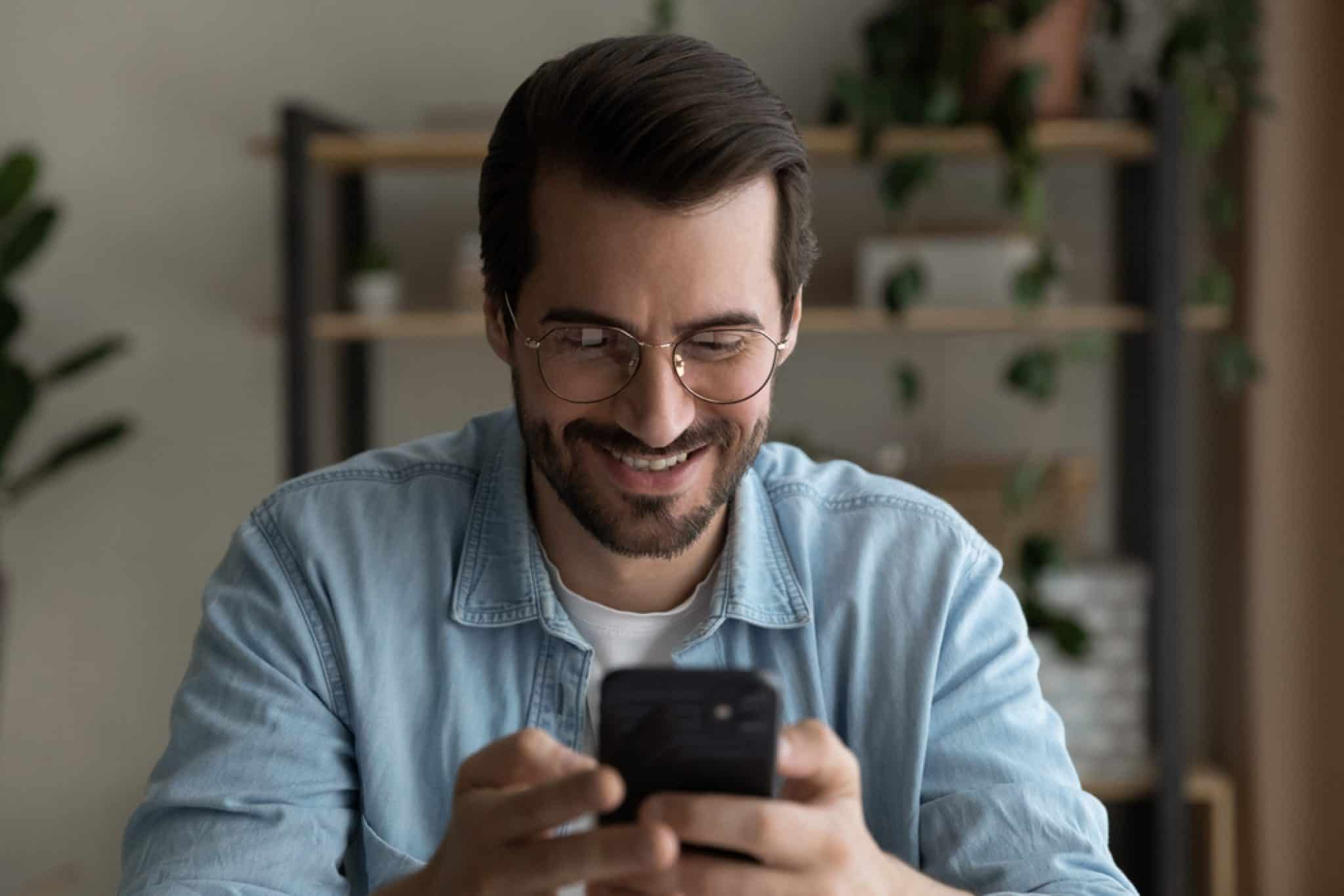 For a 2019 smartphone with very traditional specifications, the Moto E6 may be a hard one to recommend. This phone wouldn't have been worth it now if it was still selling for $150 like it was during its release in 2019.
With its current price tag as of December 2021, this $50 smartphone will serve you if all you need is a feature phone. The Moto E6 is also a good choice for the young ones as their first smartphone for basic functions.
However, there are other options out there that offer a larger battery, storage, and decent camera for a low price. The Moto G7 Optimo Maxx is a good example of such a phone.
Another phone around this range you can consider is the Samsung A10e. With some extra cash, you can settle for the Samsung A20.
$54.90
I hope you found this Motorola Moto E6 review helpful? If you found the review helpful, click Yes to "Was this post Helpful?" below.
You could also review this product with the "Leave a Reply" form found at the end of this page.
For more Smartphone reviews, visit our Smartphone Reviews page. You may also find our Smartphone Specs page very helpful.
Reference And Further Reading
Source by www.itechguides.com