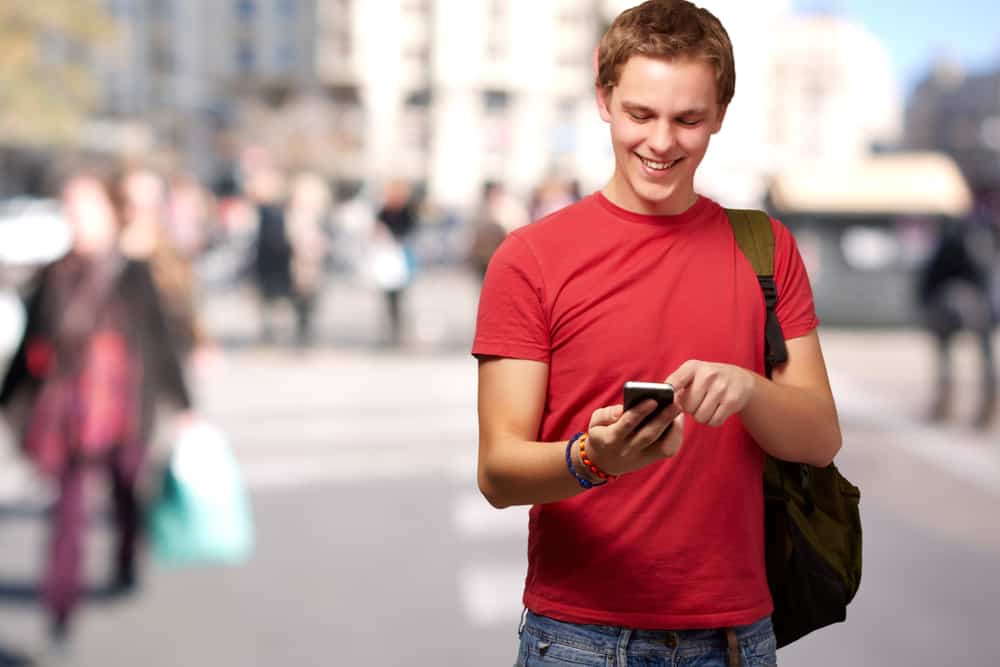 8.3Expert Score
The CoolPad legacy is a great budget smartphone for those who want something premium for less. We often see flagship smartphones that cost a lot and do almost nothing, but, the CoolPad legacy aims to provide affordability and excellence. However, most budget smartphones feature few flaws, and the Coolpad legacy's flaw comes in form of a bad camera.
Design, Dimensions, And Weight
8
Battery Life And Talk Time
9
Storage Options And Performance
8
Security Features And Sensors
9
PROS
1. Large Battery Size
2. Low Price Tag
3. Large Display
4. Facial Recognition
5. Impressive Look
CONS
1. Poor Camera
2. Just One Color Option
3. Poor Sound Quality
$79.99
Need a very affordable smartphone? If that's the case, this Coolpad Legacy review will be a good place to start your search.
We understand how some smartphone reviews may be too technical, however, I wrote this article in a non-tech language. To achieve that, this review has been divided into the design, display, camera, battery, storage, and sensors sections.
In addition to that, I will also be rating this device according to the features of each section. I will also be discussing some pros and cons of this smartphone just to give you heads-up on what to expect on this device.
After reading this review, you should be able to decide just how good or not this phone will serve you.
Coolpad Legacy Reviewː My Initial Thoughts
Just in case the "Coolpad Legacy" name sounds strange, a Chinese company called the CoolPad group limited is responsible for this smartphone.
Even though this company has been operating since 2012, it announced in 2019 that it will be focusing on smartphones that connect families together. A major part of these smartphones is low-budget phones like the Coolpad Legacy.
Moreover, as tempting as it is to focus on expensive flagship smartphones, we can't ignore the less expensive ones. With that being said, read on to find out if this under $100 smartphone has what it takes to be consideredǃ
Coolpad Legacy Design, Dimensions And Weight Review
In the aspect of design, almost everyone will doubt that the CoolPad legacy is a $100 smartphone. Specifically, the build quality of this smartphone consists of metal and plastic materials.
Moreover, Coolpad did a good job in making this phone look premium. The reflective panel at the back of the smartphone will make you think it's glass – meanwhile, it's plastic.
Additionally, Coolpad added a metal frame to the phone's dimensions to give the smartphone a more desirable look. Since we're here, let's talk about the dimensions of the CoolPad legacy.
Specifically, this smartphone measures 165.8 x 80.5 x 8.3 mm in dimensions. Just in case those numbers don't give you a good picture of what we're talking about, this dimension means that the phone is sure to fully occupy your hand.
Also, the phone is wider than other low-budget smartphones like the LG K20 which has a dimension of 150 x 76.2 x 7.6 mm.
Comparatively, the Coolpad Legacy has the same dimensions as the Samsung Galaxy S10. Furthermore, weighing 169.8 g, the CoolPad legacy is just at the right weight.
Moving on, phone manufacturers commonly provide different color options for their phones. Unfortunately, that's not the case for the CoolPad legacy which has just one color option – quicksilver color.
For a 2019 smartphone, the CoolPad legacy has thick bezels at the top and bottom. Even with that, we can't expect so much for a phone at this price range.
Regardless, the top bezel has a front-facing camera while the side bezels are both narrow. Also, despite the thick lower bezel, there are no navigation keys there, these keys are actually on the screen.
At the top edge of the smartphone, there's a headphone jack while there are dual speakers and a USB Type-C charging port at the lower edge. Even though there are two speakers at the lower edge of the smartphone, its sound quality isn't remarkable.
Furthermore, the SIM tray slot and volume rocker are located in the normnal places. To be more specific, the SIM tray is on the left, and the power button and volume control are on the right.
Notably, the SIM tray takes two nano-SIM cards. Furthermore, one of these slots can be used for the microSD card instead.
This means you'll have to use just one SIM instead of two if you intend to use a MicroSD card as well.
On turning over this phone, there's a dual rear-facing camera vertically placed at the phone's back. Right below that camera setup is the LED flash and a rear-mounted fingerprint sensor.
There's a "coolpad" text logo vertically placed below the fingerprint sensor.
In conclusion, the Coolpad legacy has the same dimensions as the Samsung S10. Therefore, if you love a big screen and you don't want to spend so much, you can consider this smartphone.
Additionally, the smartphone is a lightweight, and attractive smartphone with not-so-great speakers. These features make the Coolpad Legacy deserving of an eight out of ten in this design review section.
Coolpad Legacy Display Features Review
As you would know, a smartphone display consists of display resolution, display type, and size. Notably, the display features of the Coolpad Legacy have a little more than you would expect for its range.
To start off, this phone has a Full HD+ (2160 x 1080) display resolution. Full HD is actually the third best display resolution out there and the most used.
Ideally, we were expecting the Coolpad Legacy to have the least resolution which is the HD. The reason for that though is because it's more common to have HD resolution for low-budget phones like the LG K20.
Also, the (+) added to the FHD simply says that this resolution is slightly better than just Full HD (1920 x 1080). With that in mind, we expected a great display on this device and it didn't disappoint.
The smartphone's FHD+ resolution display is sharp, clear, and legible for any text type or size you use. In addition to that, this phone has a maximum brightness of 470 nits.
470 nits of brightness is a decent number and slightly above the category average 430 nits. Moreover, the smartphone's high display brightness means you can use the phone outdoor.
However, if you have the phone's brightness at the very maximum, the smartphone's battery may likely drain faster. Nonetheless, it's probably nothing to worry about because that depends on the battery capacity (more info on that in the battery section).
Next, there's the IPS LCD display type which is another aspect of this phone's display. The function of the IPS LCD is the great viewing angles it provides and this means a display maintains its accuracy even when you tilt the screen.
Furthermore, thanks to the decent contrast, whites are sharp and blacks are moderately deep on the Coolpad legacy's display. They may not be the best or deepest out there but it's definitely not disappointing.
Also, if you love a large display, the Coolpad Legacy will definitely be a choice. Specifically, this phone has a 6.3″ display size so you can really enjoy gaming and watching videos with such a widescreen.
In a nutshell, this smartphone really impresses in the aspect of display with its high resolution and large display. For that reason, I will be rating this Coolpad Legacy smartphone a nine in this display review section.
Coolpad Legacy Camera Features Review
As much as we all want to take great pictures, low-budget phones don't do so well here. Just like other low-budget smartphones, the Coolpad Legacy doesn't offer much in the aspect of the camera.
Specifically, this smartphone comes with two rear-facing cameras. One is a 16 MP main camera, while the other is a 5 MP depth sensor camera.
If you don't know, the 5 MP depth sensor camera is used for taking pictures in portrait mode. When taking those portrait photos, the phone does a decent job blurring out the background.
However, the main camera which is the 16 MP camera does not impress as it tends to overexpose the subject. In a well-lit environment, details come out well, but, expect a fair amount of noise for low-light situations.
When it's time to take those selfies, the Coolpad legacy offers a 13 MP front-facing camera. As for its performance, the selfie cam has no focus at all, and images get blurred when captured.
On a positive note, images have an even tone and natural look than some strong filter cameras out there. On both cameras, colors are not so pronounced in images like high-end smartphones.
In general, the cameras overexpose and avoid taking note of highlights. Therefore, don't expect to have great pictures for the gram.
Next, let's talk about recording videos. Video capturing with both the front and back cameras is fine if you're not really moving.
This is because the camera does not have images stabilization. To be more precise, videos taken with the Coolpad Legacy will turn out shaky and blurry because there's no focus on the subject from the camera.
Moreover, since the Coolpad Legacy is a budget smartphone I wasn't expecting a high-end camera performance.
All in all, the smartphone's cameras are decent in good lighting which is obviously where most pictures will be taken. Moreover, it appears that Coolpad had to really sacrifice the camera for such a budget device and we can't complain.
Therefore, the Coolpad legacy deserves nothing less than a seven out of ten rating in this camera review section.
Coolpad Legacy Battery Life And Talk Time Review
The CoolPad legacy comes with a 4000 mAh non-removable battery. For a $100 smartphone, this battery is impressive especially when most high-end smartphones actually have such a battery sizes.
As for battery life, this phone lasts a whole day of use even with such a large display. The 3G talk time of the Coolpad Legacy is up to 42.6 hours.
When it comes to charging, the CoolPad legacy comes with a Qualcomm fast charger in the box. In addition to that, the smartphone has a fast-charging feature.
Asides from that, the Coolpad Legacy actually has a decent recharge rate. It gets fully charged in under two hours.
Moreover, this recharge rate is similar to the Moto G6 Play with its 4000mAh battery that reaches a 100% charge in 2 hours and 35 minutes. However, the OnePlus 7 Pro beats them both with its ability to fully recharge in 1 hour 12 minutes.
Nonetheless, the CoolPad legacy may not be the fastest when charging but its fast charging feature is decent for the price. For these reasons, I believe the Coolpad Legacy is worthy of a nine in this battery review section.
Coolpad Legacy Storage Options And Performance Review
Saving files on the CoolPad Legacy is possible thanks to the 32 GB storage that comes with the phone. This storage size is not the largest out there but at least it's not as small as the 16 GB found on most budget smartphones.
In fact, CoolPad did what's expected for the price tag of this phone by offering an average storage size. Just in case 32 GB would not satisfy your needs, there's room for expandable storage.
More precisely, this smartphone can accommodate a maximum of 128 GB expandable storage with the use of a microSD card. This means you can have as much as 160 GB (128 + 32 GB) of total maximum storage on the CoolPad legacy.
Even though we've seen better from flagship smartphones with as large as 246 GB or 1 TB maximum storage, we can't complain about what CoolPad is offering.
In essence, this smartphone has standard storage to satisfy the needs of an average smartphone user. That said, I will be rating the Coolpad Legacy an eight in this storage review section.
Coolpad Legacy Security Features And Sensors Review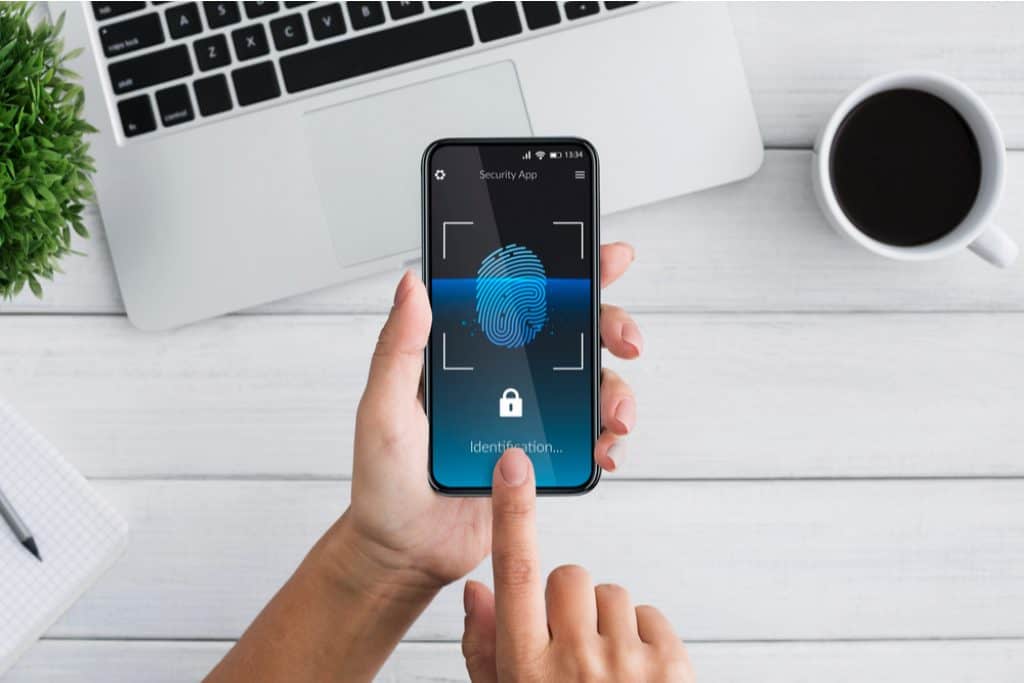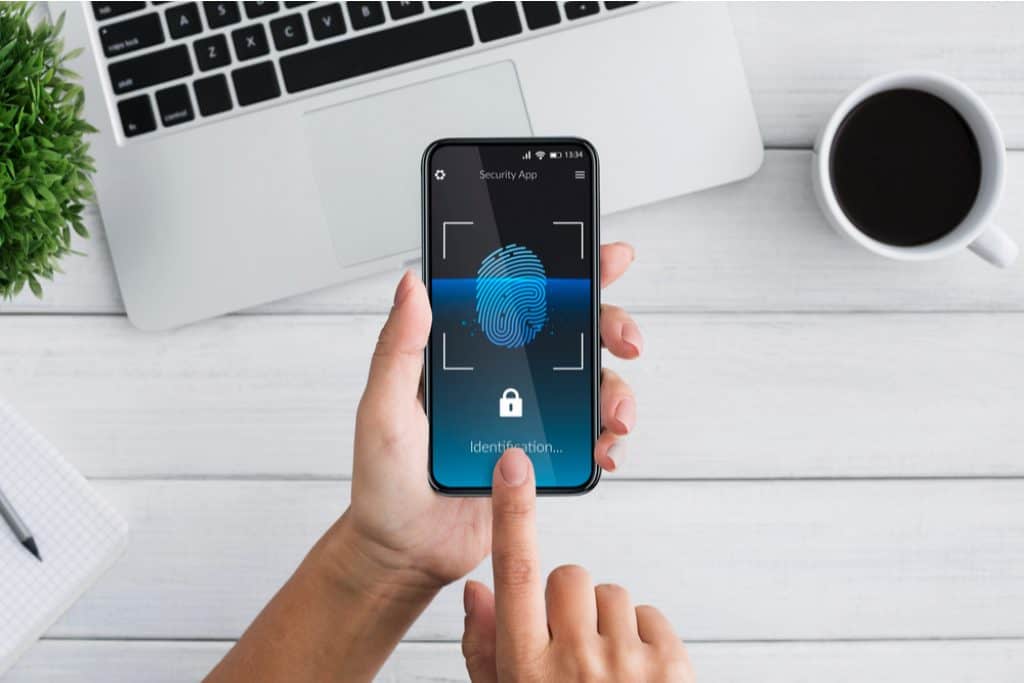 In the aspect of sensors, the CoolPad legacy has pretty much the necessary ones. To be more precise, there are the accelerometer, e-compass, fingerprint, and gyroscope sensors.
To provide more clarity, the accelerometer sensor is responsible for measuring acceleration as the name implies. In the case of smartphones, this sensor detects the phone's orientation and responds accordingly.
This is why your phone automatically rotates when you turn it upside down. Moreover, an advanced measure of acceleration would be the gyroscope sensor.
Unlike the accelerometer with simple rotation, the gyroscope is responsible for how a race car bends when playing that car racing game. As for the e-compass, it does exactly as the name suggests.
It is simply the electronic version of a typical compass used when checking coordinates. This means that the CoolPad Legacy has the ability to serve as a compass when you install a compass-related app.
When it comes to security, asides from the obvious fingerprint sensor, this phone also has facial recognition. Furthermore, both facial recognition and fingerprint scanning are highly responsive.
In addition to that, facial recognition is a great addition to the sensors of this smartphone for its price range. With that in mind, I will be rating this Coolpad Legacy a nine out of ten in this review section.
Coolpad Legacy Reviewː Frequently Asked Questions

1. Is The Coolpad Legacy 5G?
Unfortunately, no. The Coolpad Legacy does not have 5G connectivity, however, you are sure to get a 4G connection on this smartphone.
2. What Company Makes The Coolpad Legacy?
This smartphone is owned by a Chinese company called the Coolpad group limited.
3. When Was The Coolpad Legacy Released?
The release date of the Coolpad Legacy is May 2019.
4. Does The Coolpad Legacy Have Two Speakers?
Yes, it does. This is a dual speaker smartphone.
5. Is The Coolpad Legacy Waterproof?
No. The Coolpad Legacy is not a water-resistant phone.
Coolpad Legacy Reviewː My Final Thoughts
Asides from an unimpressive camera, this phone's price, big size, good display, and reliable battery life are things to love about this phone.
Moreover, Coolpad didn't sacrifice much to achieve such a low-budget smartphone. You're sure to get good battery life, a large display, impressive design, and quick charging from the CoolPad legacy.
However, if you're particular about taking pictures, this phone won't cut it at all. Notwithstanding, without the sophisticated artificial intelligence (AI) tech feature, the CoolPad legacy will be all you'll need.
$79.99
I hope you found this Coolpad legacy review helpful? If you found the review helpful, click Yes to "Was this post Helpful?" below.
You could also review this product with the "Leave a Reply" form found at the end of this page.
For more Smartphone reviews, visit our Smartphone Reviews page. You may also find our Smartphone Specs page very helpful.
References And Further Reading
Source by www.itechguides.com