With such an enormous range of beauty and skincare products (celeb-backed or otherwise) released each month, how can you discern whether the latest moisturizer, mascara, or lipstick is actually worth purchasing? That's where we come in. W will publish a monthly roundup of the best beauty products that launched recently—genuine game-changers you should consider purchasing. Whether you're a skincare connoisseur, an avid makeup collector (slash borderline hoarder) or you're simply browsing for something fresh to add to your beauty regimen, these are our favorite new products we'd recommend incorporating into your repertoire.
Sisley Paris All Day All Year Essential Antiaging Protection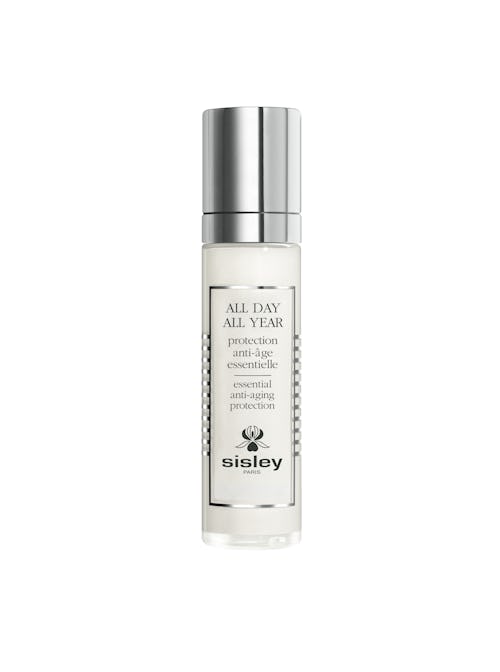 Sisley's All Day All Year cream has recently been reformulated with the brand's world-renowned botanical ingredients. The new version of this antiaging cream features a lighter consistency to combat external pollutants from damaging the skin. It glides on softly but powerfully, incorporating myrtle extract in the blend to neutralize any heavy metals that sit on the skin. Sesame seed and sophora japonica extracts help prep and protect skin, aiding in the regeneration process. To further promote sustainable beauty, this product is packaged in a new recyclable airless glass bottle. The inner pouch containing the formula retracts as the product is used and can be detached once you are finished with it.
Dr. Simon Ourian MDO Skin Rescue Sheet Masks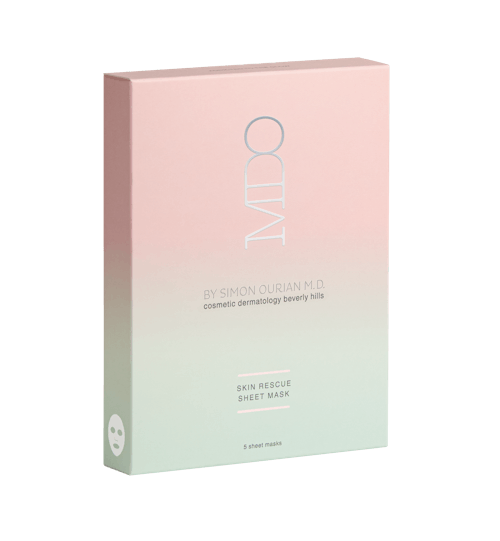 A must-have product this summer, when your skin has had more than enough of its share of UVA exposure. These clean, herbal-extracted sheet masks provide comfort and relief for dry, dehydrated skin while also helping retain proper levels of hydration. The proprietary blend of spinach leaf extract helps diminish dark spots and signs of inflammation, while lessening any wrinkles in common areas like the forehead and around the mouth.
Hermès Hermèsistible Coral Bigarade Lip Care Oil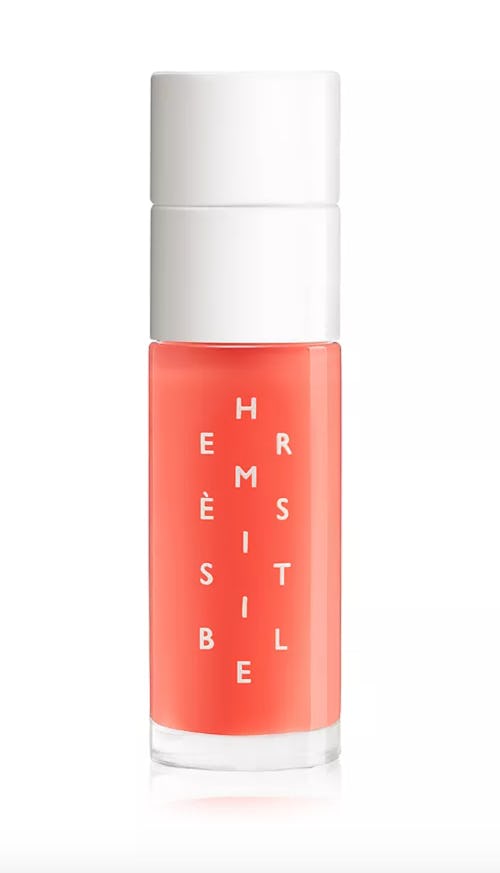 Part of a newly launched six-shade lip care oil collection from Hermès, Coral Bigarade is a soft, elegant color perfect for warmer days. We liked it two ways: as a refined glassy sheen on the lips, worn alone; or over a complementing lip liner applied all over. It's especially beautiful on the lips when wearing a light smokey eye. Ninety-seven percent of the ingredients in all six formulations are of natural origins and developed with sustainable materials.
Augustinus Bader The Ultimate Soothing Cream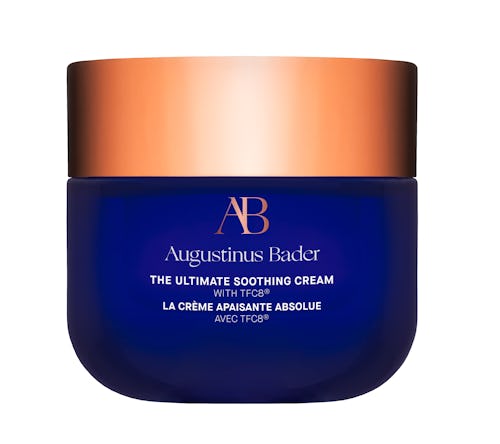 How could we expect anything less than a brand-new skin superhit from the renowned Professor Augustinus Bader? The Ultimate Soothing Cream is a must-have for anyone experiencing dry, inflamed, and stressed-out skin. There are four superlative ingredients that make this face potion perfect: black cumin oil, one of the most valuable antioxidants; vitamin B5, which supports skin function and nourishment; evening primrose oil, and niacinamide one of the most effective skin brighteners. Like all Bader products, this is vegan, cruelty-free and free of parabens and plathates. The jar is 100 percent recyclable glass—as is the packaging—and it comes in an earth-conscious refillable.
Luzern Serum Absolut Firming Collagen Booster
One of Europe's most esteemed skincare brands, Luzern has just reformulated its best-selling serum into a new, decadent, fast-absorbing treatment with three added vegan ingredients: orchid stem cells, which restore skin's elasticity and firmness (upon application, this helps give skin that "wow" factor, lifting effect); a high-grade dose of tripeptide-29, which is found naturally in skin's own collagen and minimizes lines, and the proprietary MRC multifermentation complex.
Furtuna Skin Cuore Fior Di Luna Nightly Renewal Cream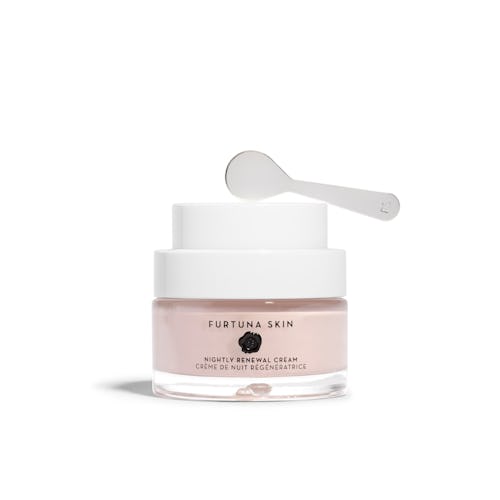 Based on the emerging science surrounding circadian rhythm and its skin-healing effects, Furtuna has created two new creams: the Perla Brillante Daily Renewal Cream and the Fior Di Luna Nightly Renewal Cream, shown here. Each product features a novel circadian rhythm complex of seven wild foraged blooms specifically selected for their ability to enhance and support skin functions that occur during the day and in the nighttime. These ingredients alleviate skin damage caused by stress, pollution, and elevated PH levels. Cell turnover and hydration are also optimized with the enhanced compositions.
Kat Burki BioCell Correcting Serum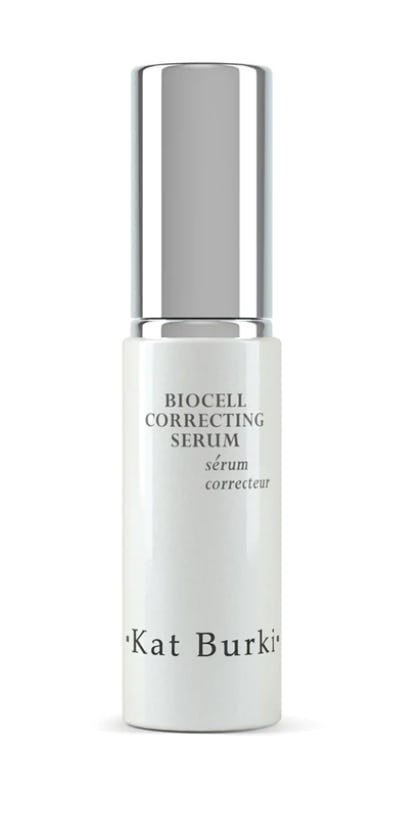 A super serum that tightens and repairs skin with high-grade antioxidants while you sleep. This product uses two powerful ingredients to repair and strengthen your skin: CoQ10, one of the most robust antiaging coenzymes properties for skin regeneration in tandem with Astaxanthin, a potent coenzyme that is 600 times more effective than vitamin C in terms of antioxidant benefits.
Klur Sculpture +A Overnight Enrichment Crème
Klur's Sculpture +A goes beyond any retinol treatment on the market. This is a botanical-packed overnight treatment created to promote skin renewal. Sculpture A+ places a heavy focus on botanical synergy, hence the 19 skin-soothing botanicals included within the formula, like violet, chamomile, reishi, ginkgo, and turmeric. They all work both alone and in tandem to support and cushion the effects of the 1% retinol within the product. From the exfoliating effects of lactic acid to the 19 botanicals for skin-strengthening, soothing, and reparation, this product gently eases any irritation associated with retinol.
Victoria Beckham Beauty Starlight Lid Lustre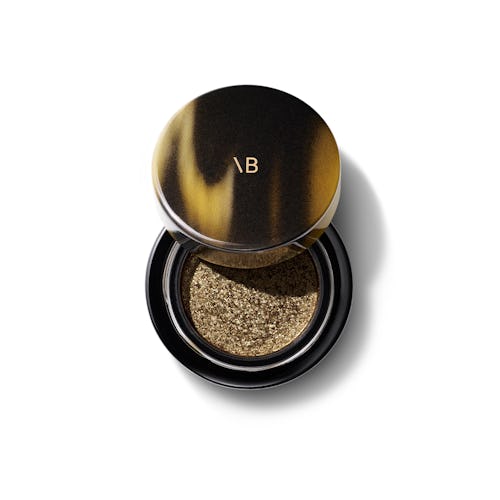 A single-swipe, multidimensional eyeshadow encompassing the golden, warm glow of dusk. Starlight is simply gorgeous on the lid all on its own or layered with other hues for an evening smokey eye. Victoria Beckham has long been a fan of the healing power of crystals—so each eye shadow of her Lid Lustre line is infused with a different crystal. Starlight, the latest gold shade to launch from Beckham's brand, is infused with jasper, which is known to absorb negative energy and provide protection.
Lancer Skincare Triple Peptide Drops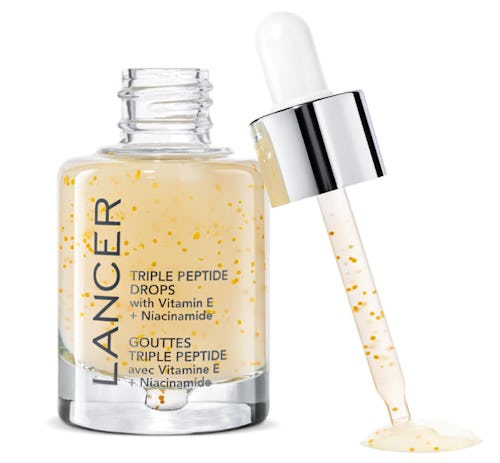 Time-released peptides work to moisturize, brighten, and firm skin. The three concentrated, key ingredients here are niacinamide and vitamin E—which provide superb skin nourishment and help diminish dark spots—as well as a triple peptide complex, helping to boost collagen in the skin. Rice, soy, and boab seed extracts aid in firming skin support. Use it in the morning under makeup and sunscreen, or at night after cleansing.
Jo Malone London Rodin Olio Lusso Jasmine & Neroli Luxury Face Oil
This beloved fan favorite is back by popular demand, thanks to a new limited-edition collaboration with Jo Malone London. It will give your skin its absolute best glow this summer. The opulently blended face oil brings out skin's natural radiance, bringing about a soft-to-the-touch feel. Powerful evening primrose oil and rose seed oils give your skin heightened plant nourishment to further shield you against environmental pollutants.
Jones Road Beauty WTF, What the Foundation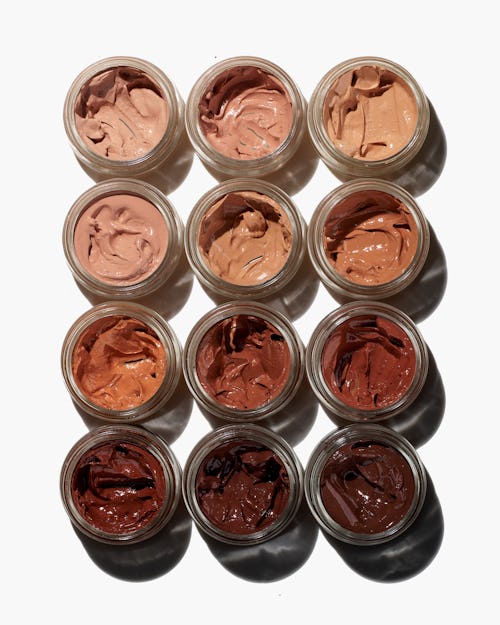 WTF is a revolutionary fusion in the clean beauty space, uniquely incorporating tinted moisturizing balm with traditional foundation, which produces a remarkable evenness on the face. A fusion of jojoba oil (healing and protective) and sodium hyaluronate (firming) helps skin glow for hours on end. WTF is also buildable with the Jones Road face pencils (which launched last year), coming in twelve distinct shades.
Philip B Weightless Mega Curl Enhancer

This is an excellent leave-in hair cream treatment that tames frizz and enhances curls, especially during the more humid summer months—when you either want to see more of your curls or you're too lazy to blow out your hair because the humidity is a nightmare. Celebrity hair guru Philp B's newest product also locks in moisture, and like all Philip B hair products, this is paraben-free, cruelty-free, color and keratin safe, and vegan.
Benefit BADgal BANG! Waterproof Mascara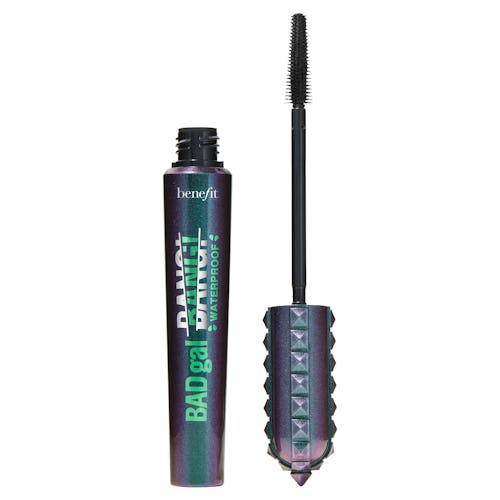 Now swim-, tear-, and shower-proof, Benefit's new BADgal lash iteration is ideal for those who prefer mascaras that focus more on separating and elongating lashes. Aero particles derived from space technology promise up to 36 hours of wear that actually comes off easily at the end of the day—when you need it to, of course.
Kora Organics Active Algae Lightweight Moisturizer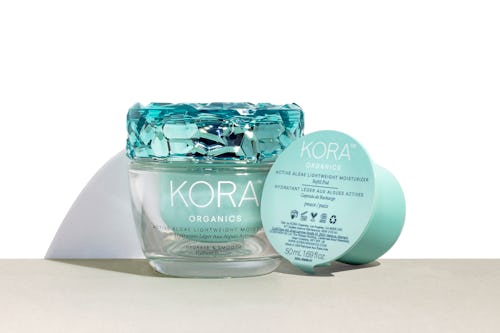 The ultimate certified organic featherlight moisturizer that hydrates, calms, and maintains healthy skin. Using the healing infusion powers of soothing liposomes sourced from Swiss glacial waters and Alpine rose extracts that hydrate even the driest of the skin's layers, the hero ingredients here are green algae and green tea. They both act as powerful antiaging combatants that work hard to firm skin and make lines less noticeable. All Kora Organics products are imbued with the healing powers of crystal; this new launch is energized with healing aquamarine.
Lawless Beauty Conseal the Deal Concealer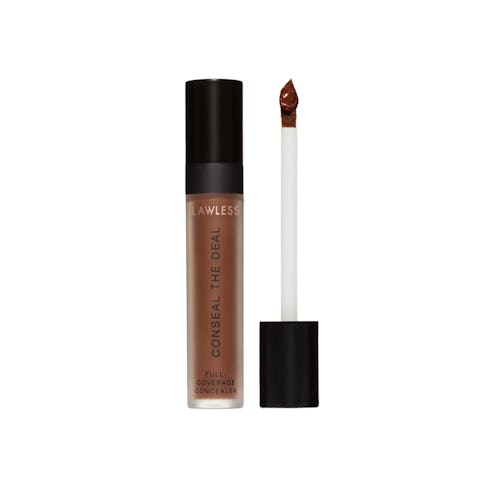 Once you zero in on the correct shade, this full-coverage concealer is nothing short of coverage magnificence. Plus, you can use it all over the face—not just under the eyes or around the mouth. A little goes a long way, as the long-wearing product covers scars, acne, and hyperpigmentation flawlessly. It's also infused with caffeine to wake up the skin and nasturtium flower extract, which helps limit the free radical damage often caused by blue light exposure.
Côte Takeoff Polish Remover Refill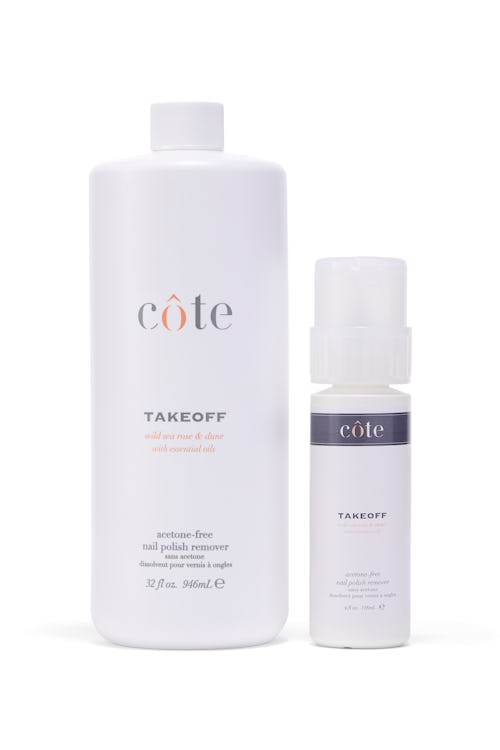 Côte launched last week this eco-conscious must-have for beauty cabinets everywhere—a large refillable nail polish remover for their cult-favorite Takeoff Remover that comes in the original 4-oz. pump. The new 32-oz. refill will not only remove polish flawlessly in between colors, but also reduces waste at a great price.
The Route Beauty The Shake and Shield Sunscreen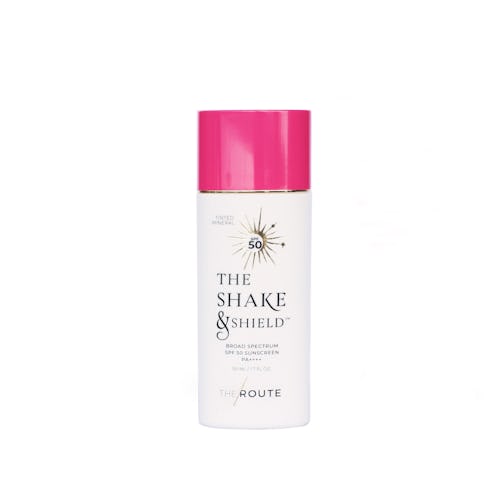 The Route, a beauty brand founded by a nurse, has released a new reef-safe sunscreen that gives SPF 50 99 percent sun protection against UBA and UVB rays. Aside from boasting ingredients that are medical-grade, the blend is also vegan and cruelty-free, with patented KLEAIR™ technology that helps your skin boost its own antioxidants against free radicals.
Source by www.wmagazine.com