For the past 5 or so years, the fans of the three-piece electro-rock band Jimkata have been waiting with bated breath for their return, and today, we're more than happy to announce that the wait is finally over, as the revitalized band has a brand new album and a tour to spread their good word with once again.
"Bonfires" marks a return to the recording studio for the band, where their growth as men and musicians is reflected in some of their most carefully elaborated and deliberate sounds to date. The Hungry trio has a lot in store for us, and their "Bonfires" tour is just the beginning. Let today's interview enlighten you as to the finer details and thought processes of the band going into this renewed stage
Jimkata is back in action! more than a couple of things have changed since 2017, any big concerns or exciting new developments you wish to try out?
Wow, yea.  It is such a different world now than in 2017.  More so than I think we could have ever imagined.  Concerns?  In 2022? Of course!  But it's been cool to see our music still reaching people in this time and it feels better than ever to be putting something positive into the world.  We're trying to keep it simple and focus on music, having fun and letting that radiate outward at our shows.  Just playing in a room to a bunch of people who know the music and have such deep connections to it, after a year and a half of isolation, has been so incredibly joyous at this strange, fearful time in history.  Music somehow feels more important. 
What do you feel separates "Bonfires" from your previous releases in terms of who you are and what you've been through as a band?
The album was born out of a time where we weren't "Jimkata" for the first time in our adult lives.  There was a creative freedom in writing music that initially we were unsure would come out at all, let alone under the name Jimkata.  But we've all grown, experienced a lot of ups and downs and have navigated a lot of uncertainty as individuals and as a band.  Starting from scratch again required a lot of determination and a deeper sense of gratitude for what we've created and the people who support us.  I think all of that got poured into this.  
What did the 3 of you miss the most during the band's hiatus?
I think for all of us this has been a huge part of our identity for a long time.  So not having it as a focal point to direct our energies was strange.  We definitely missed the creative process of making music, the camaraderie of being a touring rock band, and the positive, spirit lifting feedback that you get from playing shows and seeing people sing along to your songs.  
It's been a while since the band toured, is there an air of anxiety or nervousness going around rehearsal?
We're mostly just excited to be playing shows again!  If there's any nerves or anxiety I think it's just around the planning and logistics of touring (especially during a pandemic) and making sure we're giving it our all for every show.  I think we sense the importance of making an impact with every show now more than ever.  Getting to the moment where you're stepping on stage requires more planning and luck (everyone staying healthy) than any time I can remember.  
How did the recording process for "Bonfires" stack up to the previous albums? you're all LP-recording veterans by now with a sizable discography. Do you find it's a different grove every time, or is there a work methodology that's been working out so far?
Our songwriting and recording process has evolved a lot over the years.  When we started we didn't know anything about how to really write a song or produce something.  We'd go straight from the practice room or the stage and into the studio without much forethought as to how the songs would sound once recorded.  But we got more and more intrigued in composition and the technical process and how knowing the tools can really help express a creative vision, like having more paint or different kinds of brushes to work with.  So now with more of this kind of knowledge, we were able to produce a lot of these songs ourselves and get the sounds we wanted to be dialed in before we even set foot into an actual recording studio.  
If I had to choose my favorite song in the album, I think it's a deadlock tie between "Hard Headed" and "Liar With the Lights On". Which song does each of you like best or are the proudest of?
I love both of those!  Hard Headed I'm proud of because I re-wrote a lot of the lyrics between my initial demo and the final version.  It was a real challenge for me as a songwriter to pull something off like that.  The song is more understated and vocally driven which feels more vulnerable than something that's beat-driven or instrumentally driven.  I'm proud of all these songs, honestly. There are some sonic moments on the album that are new territory for us and we put ourselves out there in a vulnerable way.  It's easy to get defeated by your own self-doubt and apprehension but I think moving through creative discomfort makes for better art in the end.   
I read that you consider "Bonfires" as having "[…]the most produced and considered songs [you've] ever put out,". Do you feel like that's possibly a shift in the way you'll be making music from now on?
I'm sure we'll continue with this process of producing songs more fully before hitting an actual studio.  Now that we're back together, however, I look forward to workshopping new material in the band room or live a little more.  Kind of infusing the old way we did things with the new.  Sometimes playing a song live before you record gives you some perspective on any changes that might need to be made.  It's more about feel and less intellectual than just sitting in front of a computer composing.  
We know that "Jimkata" is a play on the 1985 "martial" arts film "Gymkata", but why is it significant enough that the three of you decided to embark on a musical journey with such a relatively-obscure reference? is it just the fun factor?
Oh man… If I could go back and ask my eighteen-year-old stoned self this question, I'm not sure there'd be a really inspiring or coherent reason.  I just remember we watched the movie, laughed about it until it became an ongoing inside joke, and then when we needed a name for our first gig–despite coming up with several other band name options– we just kept coming back to Gymkata.  It has a ring to it, I guess… And at heart, we're all pretty silly individuals so it still works.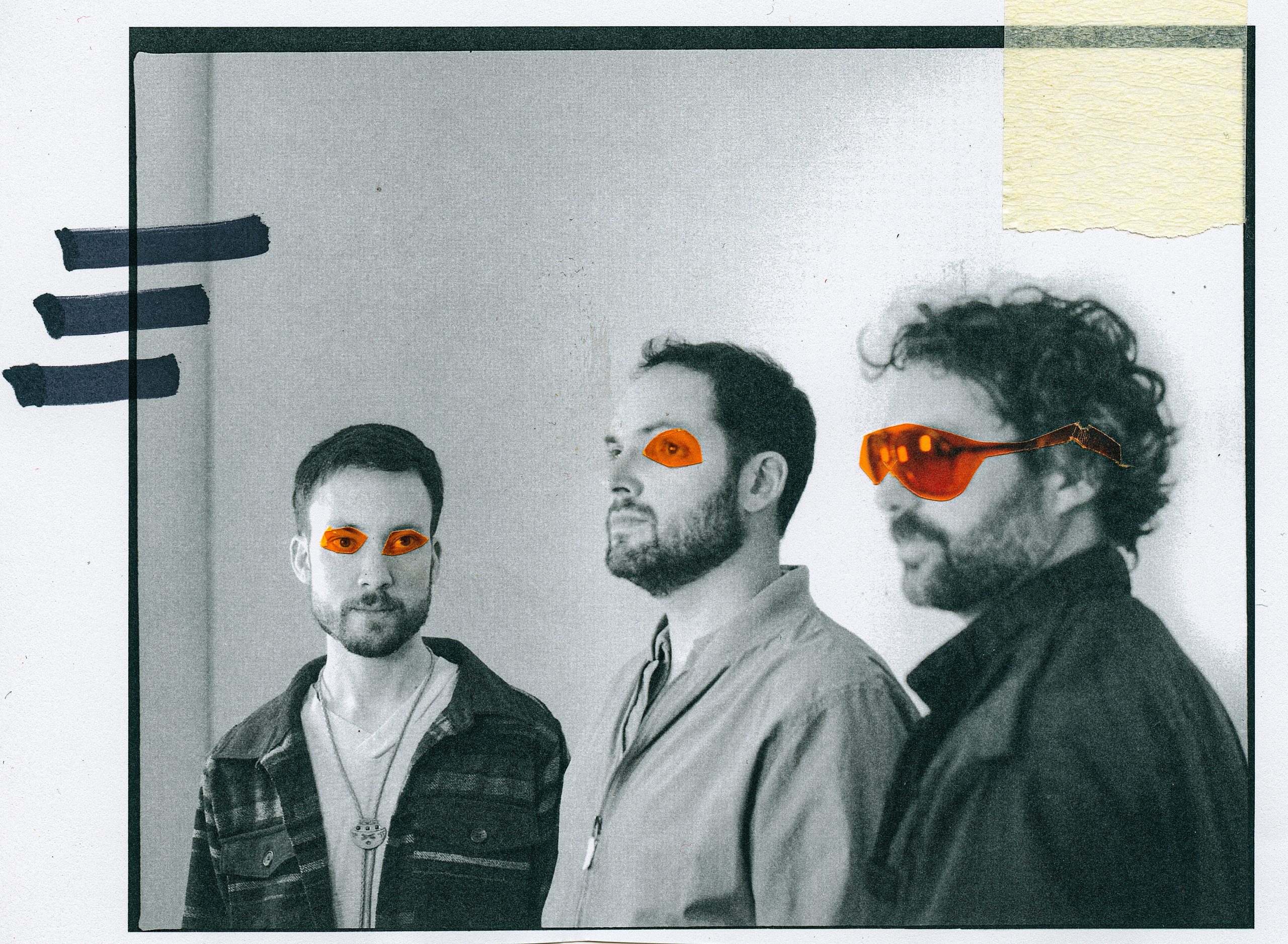 Story: Samuel Aponte  Photos: courtesy of the artist
CONNECT WITH JIMKATA
TOUR
1/26/21: Schmiggity's – Steamboat Springs, CO
1/27/21: Aggie Theater – Fort Collins, CO
1/28/21: Fox Theater – Boulder, CO
1/29/21:  Marquis Theater – Denver, CO
2/2/21: The Wayfarer – Costa Mesa, CA
2/3/21: The Mint – Los Angeles, CA
2/4/21: Winston's – San Diego, CA
2/4/21-2/6/21:  Gem & Jam Festival 2022 – Tucson, AZ
Source by
www.ladygunn.com