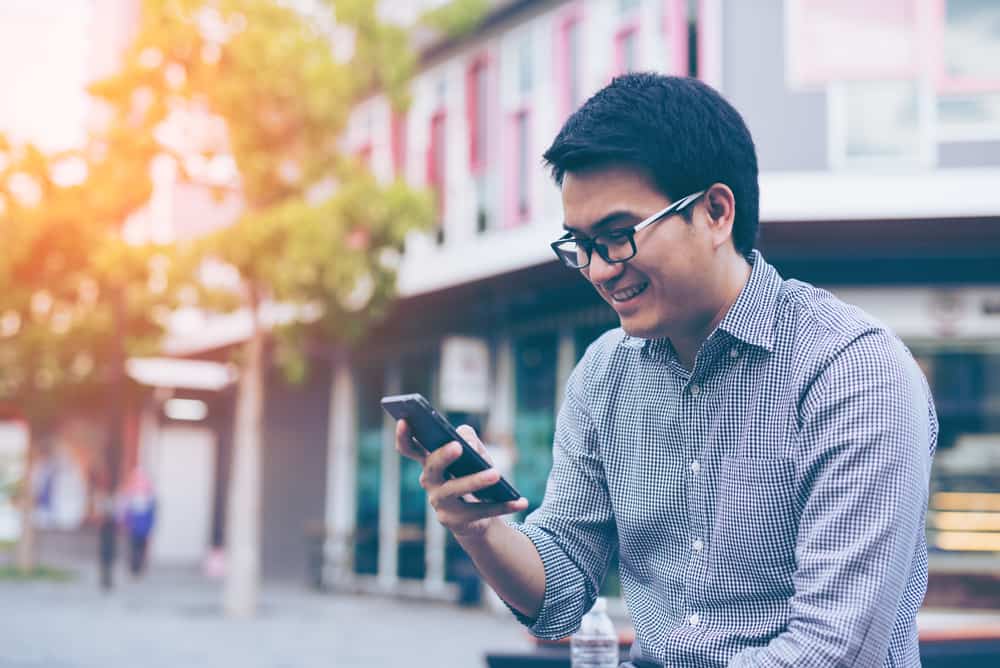 8.5Expert Score
Despite being a cheaper variant of the Moto Z series, the Moto Z Play offers so much you would appreciate for its price. Its long-lasting battery and great fast charging eliminate battery anxiety. Like its premium siblings, it also has a mod connector. On a disappointing note though, the camera is very average.
Design, Dimensions, And Weight
9
Battery Life And Talk Time
9
Storage Options And Performance
9
Security Features And Sensors
9
PROS
1. Large Battery
2. Supports Moto Mods
3. Fast Charging Feature
4. Large Storage Expansion
CONS
1. Very Average Camera
2. Small Fingerprint Sensor
$199.95 $189.95
Heard of the expensive Moto Z series and you need a cheaper alternative? If yes, this Moto Z Play review will give you all the details you need about this smartphone.
From start to finish, you will be well-informed on different aspects of this phone starting with its design. Following that are the display, camera, storage, battery, and sensors features of the Moto Z Play.
Furthermore, some aspects of this review will include comparisons with the Moto Z Play and other smartphones in its range. In addition to that, I will also be rating each section based on these features to help you know the worth of this smartphone.
Moto Z Play Review: My Initial Thoughts
In 2016, Motorola made an entrance with its range of flagship phones known as the Moto Z series. As a usual pattern of Motorola, they made sure they have a model for all budget ranges.
This brought about the Moto Z Droid, Moto Z Force, and Moto Z Play. The focus of this review however will be on Moto Z Play which is the more affordable alternative to the Moto Z and Moto Z Force.
Notably, this phone is sometimes called the Moto Z Play Droid, the word "Droid" is just an addition so don't get confused. Well, let's dive into this review and see if this budget smartphone has what it takes to be considered.
Moto Z Play Design, Dimensions And Weight Review
It's great to see that Motorola did not bring on a terribly cheap smartphone design to the z play. Despite being a more affordable smartphone, the surface and back of this phone are made of glass.
An additional aesthetic look is the solid aluminum frame to the phone. The beauty of this phone is apparent in its different color options.
You can get the Moto Z Play in black or silver color. It's one thing to have a good-looking device and another to be sure it doesn't weigh so much.
Well, it's good to know that the Moto Z Play is not such a burden to hold despite its glass build. Unfortunately, at 165 g, the Z Play still weighs more than the Huawei P9 Lite which weighs 147 g.
Notably, the Moto Z Play weighs more than the more expensive sibling – the Moto Z that weighs 136 g.
With almost a 30 g difference between the Z Play and the Z, you can't help but wonder the reason for such a wide difference in weight. Anyway, you'll most likely find answers as you read on.
In the aspect of dimension, the Z Play measures 156.4 x 76.4 x 6.9 mm. The Moto Z also comes in a slightly slimmer dimension of 153.3 x 75.3 x 5.19 mm.
Apparently, the Moto Z Play seems to be weightier and thicker than its peers. Notwithstanding, it's still a handy smartphone.
Moving on, thick bezels are what you'll find on top and below this phone's surface. Considering what these bezels include, their thickness can be excused.
To be precise, there's the selfie camera and an LED flash to compliment this camera at the top bezel. The front-facing single speaker that produces clear and smooth sound is also found on the top bezel.
Also on the top bezel is the "Moto" text logo letting you what brand this is.
The lower bezel, on the other hand, has the front-mounted fingerprint sensor. This sensor is quite small and not as spacious as what you'll find on Samsung phones – in fact, you'll think it's just a home button. 
Since the lower bezel is thick, you'll expect that Motorola would place the navigation keys on there. What you get instead, are on-screen navigation keys which actually eat up part of the screen size.
Nevertheless, you'll have to do with what you get and it's not unbearable anyway. 
Moving to the phone's sides, you'll see the power button and volume control on the right. At the top edge of this phone, there's the SIM tray for the single nano-SIM and microSD card.
At the base of this phone is where you have the USB Type C port along with the headphone jack. It's impressive to have a headphone jack on this device – especially because other more expensive Moto Z phones don't have one.
For clarity, the Moto Z and Z Force are slimmer than the Z Play. To achieve such slimness, Motorola had to skip the headphone jack on the slimmer variants.
In essence, the slimmer the smartphone, the more unlikely you'll find a headphone jack. For fans of headphones, the Moto Z Play would be a better choice than its more expensive variants.
On the flip side of things, the thick camera bump catches your attention with its rounded gold ascent. In this camera bump, there's a single rear-facing camera and LED flash with it.
Below that camera bump is the crafted "m" logo on the phone's back. There's also the "moto" text logo on the camera bump.
Looking at the lower end of the phone's back, there's a small gold plate. This gold plate is kinda like an unfinished technical work from Motorola.
However, that's not the case at all, this gold plate was intentionally left out because it serves as a clip-on.
More precisely, that clip is actually called a "mod connector". This connector is meant for the series of Moto mods Motorola have at their disposal.
Moto mods are magnetic attachments to the Moto Z range of smartphones that make this more than a smartphone. These Moto Mods range from the battery pack, the Hasselblad Moto mod camera, speaker, and movie projector.
Notably, these Moto Mods are purchased separately at a very expensive price. Whether or not you need these mods now, it's good to have a mod connector on the Moto Z Play.
Fortunately, there's a back cover Moto mod that comes with this phone in the box. This attractive Moto Mod back cover has a wood pattern that will protect the phone's glass back. 
But then, what happens to the sides of this phone? As attractive as this cover is, you may end up getting a more durable case to protect the phone's edges. 
All in all, the design aspect of this phone is impressive and definitely doesn't look cheap. With such design features, I will rate the Moto Z Play a nine out of ten in this design aspect of the review.
Moto Z Play Display Features Review
In the aspect of the display, three things are involved. There's the display resolution, display type, and display size. 
It's in this display resolution that Motorola made it obvious that the Z Play is cheaper than its other Z series siblings. To be exact, they reduced the display resolution from QHD (2560 x 1440) that's in the other Moto Zs to simply FHD (1080 x 1920) in the Moto Z Play.
Despite the obvious difference in resolution, we can't deny that the Moto Z Play still has a good resolution. This resolution is bright with vivid colors and clarity.
Speaking of brightness, this screen has a maximum brightness of 517 nits. This is how bright the screen gets at its maximum.
As high as this figure may look, it is just slightly above the smartphone average of 450 nits. In essence, the 517 nits make it difficult to see the screen clearly in direct sunlight.
Back to its resolution, the lower resolution of the Z Play is actually advantageous because it doesn't have high battery consumption. On that note, we'll see just how the display affects the battery in the battery section.
On another note, it's fortunate to see that Motorola didn't offer anything lesser than an AMOLED display panel even for this cheaper variant. Like its more expensive counterparts, the Moto Z Play has a Super AMOLED display type.
If you're wondering what this means, you can be sure to get great color contrasts and color reproduction on this display. In addition to that, viewing angles are great as it still maintains clarity even when you tilt the screen.
The display size of the Moto Z Play is nothing lesser than a bold 5.5″ display. This is the same display size as its other siblings and a large one at that for watching videos, reading e-books, and all-around good viewing.
In a word, Motorola didn't lower the standards of this smartphone so much in the aspect of its display. These display features bring me to rate the Moto Z Play an eight in this section of the review.
Moto Z Play Camera Features Review
In most cases, a great camera is the main reason people get a smartphone. However, in the case of Moto Z Play, its camera features may not be an ideal reason to get it. 
The rear-facing camera is 16 MP with ƒ/2.0 aperture while the front camera is 5 MP with ƒ/2.2 aperture. As important as megapixels (MP) are, we can't ignore the aperture of a camera.
Aperture is important because it involves how wide the camera lens opens to accommodate light and we know how lighting is important in photography. Now here's the tricky part, the lower the aperture, the wider the lens which in turn means more lighting.
Having said that, it's important you know how these cameras perform. As you'll typically expect for a budget smartphone, this 16 MP main camera lacks that deep, sharp, crisp details in pictures. 
Regardless, details are there even though it comes with some noise in good lighting. However, the color accuracy on this camera is pretty good. 
In low light, images are just decent but don't expect details or strong clarity. Images in the nighttime are also decent when there's some artificial lighting like a street light or with the use of the LED flash.
Additionally, the camera responds fast when taking pictures in a good lighting environment. However, in low light, the camera takes longer to capture a shot because its autofocus can be slow. 
Moving on, the selfie camera is not any different from the main camera. When taking pictures in low-light, you'll need the selfie LED flash more often than not.
In daylight, you'll get clear pictures especially when you're in contact with the sun. Also, details and clarity are average here so don't expect too much. 
When it comes to recording videos, you can record videos in 4K or 1080p resolution. This camera is also said to have optical image stabilization, however, it has issues with focusing fast. 
That is disappointing because image stabilization is supposed to have a strong focus to provide clarity when shooting videos. In essence, the image stabilization is not exactly reliable so you'll have to be patient with it.
All in all, you'll get useable images with both Moto Z Play's cameras but don't expect too much. The level of image quality of these cameras makes the Moto Z Play worth a seven in this camera section of the review.  
Moto Z Play Battery Life And Talk Time Review
The battery capacity of the Moto Z Play is higher than its more expensive siblings. This phone comes with a 3510 mAh non-removable battery. 
Remember I mentioned that the Moto Z Play weighs more than the Moto Z? Well, the reason for that is because of the smaller 2600 mAh battery in the Moto Z over this bigger 3510 mAh battery of the Z Play.
I'm not sure why Motorola will make the more expensive variant less in battery capacity. All the same, it's impressive to have a large battery in the cheaper variant.
Moving on, talk time on the Moto Z Play is said to be up to 33 hours. When it comes to battery life, this battery lasts two days on moderate use. 
Although, on continuous web browsing, the Moto Z Play lasts 13 hours 44 minutes. This is far better than the 2600 mAh battery of the Moto Z which lasts 6 hours 37 minutes. 
Another battery that doesn't do as well as the Moto Z Play is the Huawei P9 Lite. This Huawei P9 Lite lasts 10 hours 4 minutes on continuous web browsing.
Also, the OnePlus 3 with its 3000 mAh battery slightly outperforms the Moto Z Play. This OnePlus product lasts 14 hours on continuous web browsing.
Comparing all these smartphones in this range, it's fair to say that the Moto Z Play has amazing battery life.
As much as the Moto Z Play has good battery life, it is important you know how long it takes to charge this device. The Moto Z Play has a fast-charging feature to accompany the fast charger in the box.
In fact, it takes 1 hour 40 minutes to fully charge this phone from 0-100%. Such a charging speed is very impressive so you don't have to wait forever before achieving a full charge.
In conclusion, the Moto Z Play boasts a large battery and an impressive fast charging feature to go with it. Such battery features make the Moto Z Play worth a nine in this review section.
Moto Z Play Storage Options And Performance Review
In the aspect of storage, Motorola features just the right amount of onboard storage. The Moto Z Play comes with 32 GB of storage.
Comparatively, both the Moto Z and Moto Z Force offer similar storage. To be exact, there are two variants of 32 or 64 GB on both more expensive Moto Z phones.
For a cheaper variant, 32 GB is just right for the Moto Z Play. If this storage size won't do much for you, Motorola didn't eliminate the chance of expandable storage.
Actually, you can have as much as 2 TB on this phone with the use of a microSD card. This expandable storage capacity is the same as on the Moto Z while the Z Force has lesser, at 256 GB.
It's definitely impressive to see that Motorola didn't lower standards in the storage aspect of the Z Play. Such maximum storage expansion is worth rating the Moto Z Play a nine in this storage section of the review.
Moto Z Play Security Features And Sensors Review
A smartphone without sensors cannot obviously be regarded as a smartphone. In fact, the AI technology features of a phone (including sensors) are what makes a smartphone in the first place.
In Moto Z Play, there's a total of nine sensors that improve your user experience with this device. There's the accelerometer, ambient light, fingerprint, gyroscope, hall, magnetometer, proximity, and ultrasonic.
Starting with the most common, there are three main sensors that serve as motion sensors. Namely, there's the accelerometer, gyroscope, and magnetometer.
The accelerometer detects changes in the device orientation – this is why you can auto-rotate the screen.
Furthermore, this accelerometer is responsible for motion gestures used for turning on the LED flash. Actually, by shaking your wrist while holding the Moto Z Play, the camera LED flash comes on.
Similar to the accelerometer is the gyroscope which goes as far as measuring how fast the device rotates.
Notably, this gyroscope is responsible for how the car in that racing game is able to bend just right. As for the magnetometer, it figures out where the phone is in physical space.
To be exact, the magnetometer is what serves the compass mode of your phone when using apps like Google Maps or Apple Maps. It also works for independent compass apps like the compass galaxy.
Moving on, an ambient light sensor is another common sensor that detects the lighting condition in your surroundings. After detecting this, it resets the screen brightness by dimming the screen light.
Similar in performance is the proximity sensor. This sensor is what makes the screen light turn off when you're making a call – this is because it is designed to go off when the screen comes in contact with your face or ear.
For the hall sensor, this comes to life when you use a phone case that has a lid. Do you know how you open the lid of a tablet or phone case and the screen automatically comes on?
Well, that's the function of the hall sensor.
Moving on, the security sensor feature on the Moto Z Play is the fingerprint sensor. Despite being small in size, this sensor is responsive in unlocking this device.
It is important to note that you must set up the fingerprint sensor before you can use it to unlock the phone.
In brief, the Moto Z Play has good sensor features worth a nine in this review section.
Moto Z Play Review: Frequently Asked Questions

1. Is Moto Z Play 3G Or 4G?
This is a smartphone that works well on both 3G and 4G connectivity.
2. How Long Does The Moto Z Play Battery Last?
This 3510 mAh battery can last up to two days on average use and a day on heavy use.
3. Can The Moto Z Play Charge Wirelessly?
No. There is no wireless charging feature on Moto Z Play. This phone uses a USB Type C cable and an adapter for charging.
4. Is The Moto Z Play Waterproof?
No. This smartphone isn't water-resistant so be careful with it when dealing with liquid.
5. What SIM Card Size Does The Moto Z Play Use?
The SIM card size that can be used on this device is a nano-SIM card.
Moto Z Play Review: My Final Thoughts
On a final note, the Moto Z Play is a decent smartphone if you want to spend less than $200 on a smartphone. Even for its price tag, it is packed with impressive features.
There's its great design, impressive battery, and a headphone jack which the other Moto Z phones lack. The inclusion of the mod connector is equally an advantage if you intend to use any of the Moto Mods.
Asides from the annoying small size of the fingerprint sensor and its not-so-brilliant camera, the Moto Z Play is worth considering.
$199.95 $189.95
I hope you found this Moto Z Play review helpful? If you found the review helpful, click Yes to "Was this post Helpful?" below.
You could also review this product with the "Leave a Reply" form found at the end of this page.
For more Smartphone reviews, visit our Smartphone Reviews page. You may also find our Smartphone Specs page very helpful.
References And Further Reading
Source by www.itechguides.com