Jazzie Young's melodic charisma could have easily been inherited. The LA-based indie pop artist is the daughter of Jesse Colin Young whose band The Youngbloods and their iconic anthem, "Get Together" was a major influence in the 60s movement. Jazzie herself looks like a page out of a 60s magazine and sounds like the soundtrack of a long drive up in Malibu in a vintage Ford convertible.
The artist has been an avid songwriter all of her life before she started releasing her music in 2019. Her debut EP, grown up & grown apart, along with a video trilogy was well received racking up over 300k YouTube streams. For her second EP, Jazzie showcased her evolution of sound and further experimentation as an artist providing the listener with velvet smooth vocals and music to float away to. We chat with Jazzie about  27 Club, collaborating with family, and her songwriting.
Tell us what this sophomore EP, 27 Club mean to you.
My first EP, "grown up & grown apart," which I released last year, was the first time I had ever created a body of work. Everything I was doing was so new. There was a real learning curve. With this second EP, I had a bit more experience under my belt, so I had a better idea of the sounds, harmonies, and overall feel that I wanted to explore more. It's me coming out of my cocoon a bit more and getting closer to my musical footprint. It's just the next step in the evolution of me as an artist. I feel like with the production and vocals, I came into my own a bit more in this EP, it feels more solidified somehow.
We LOVE your style and vibe. Is your favorite era the 60s? If not what is it and why?
Thank you so much! I honestly love playing with style. I think it's such a fun way to express yourself. And with that, my style is constantly changing and evolving as I grow and change as a person. I really don't like to pigeonhole myself too much into a specific genre or era, but I have always really resonated with the 60s-70s style. I wanted the 5 music videos that represent this EP to feel consolidated within an aesthetic. That's why they each have a color that represents them well.
What was your upbringing like?
My upbringing was pretty unique. I was born in Northern California but grew up in Hawaii for the first 12 years of my life after the Mount Vision forest fire took out our home when I was just a year old. I feel really lucky to have grown up in a place with parents that were very open and loving. I spent a lot of time outdoors as a kid and started writing songs in elementary school before I could really write. I just lived most of my childhood in my imagination. During the summertime, I and my brother would travel with my parents on tour, which at the time didn't seem as cool as it does now, retrospectively. It was just something we did! And it wasn't anything fancy, no tour buses and stadiums, it was really working musician-style stuff. When I was old enough, I actually started working the merch table during shows, which was a lot of fun because I was able to interact with my dad's fans and hear about all of their stories from back in the 60s and 70s. Through those stories, the fans gave me pieces of my dad's life before I was a part of it. I kind of got to relive that experience when I went on tour with him this summer, which was a very full-circle moment for me.
The 27 club. Phew, so dark but strangely so beautiful. What artists do you relate to from that epoch? What was your fascination with this number?
I know. I feel like the name makes it sound more morbid than the song actually is. I love this song because I feel like the lyrics are very real, but there's a really cheeky, funny attitude layered on top of the song that keeps it lighter and more tongue-in-cheek. The upbeat piano and production definitely help with that too.
I don't know if you're familiar with the idea of the "Saturn Return," but it's basically this concept of completing these heavy cycles in your life and that's said to happen around the age of 27. And the strange thing for me was it really hit me like a semi-truck as soon as I turned 27 last year. The whole year was just filled with so much learning and digging through trauma and growing. It was like a year of emotional spring cleaning, which is rough, but also so liberating once you're through it! So about half way through 27, I really just wanted to write about how I was feeling, but in a way that wasn't too heavy. I wanted honesty and humor, and that's where "27 club" was born.
I mean your dad is obviously legendary! What is it like open for The Youngbloods?
He is! I actually wasn't born when The Youngbloods were still together at the height of his career, but I've heard all the stories. Now he tours as a solo act and this summer, on  "The Highway Troubadour Tour," it was just me and my dad. It was a truly acoustic-style show, which I think really added to the intimacy and fun of it. We got to sing about 5 songs together, which was great because I was able to work on my harmony arranging skills as well as my performance skills. I've always had terrible stage fright, but once you get past the initial nerves, there's nothing better than sharing your soul with people and connecting and laughing together.
You seem like a natural choice for an opening act, did your dad's music influence yours at all?
That was all my mom's idea actually! She's truly the brains behind the operation. But yes, I think growing up with a father that's a singer-songwriter is always going to be really influential to someone like me who has the same passion. It made it feel okay and natural to create music. But sonically, I'd say there are a lot of musicians that have influenced me throughout my life that span really almost every genre. Almost anyone can be a muse, if inspiration strikes.
What were some other influences?
Depending on the time of my life, I've really listened to all sorts of genres. When I was first getting into music around 7 or so, Avril Lavigne's "Let Go" album came out and it was one of the first CDs I ever got. But even before that, my mom would play music in the car from people like Cat Stevens, Led Zeppelin, Queen, Sheryl Crow, Joni Mitchell, etc. All of these incredible songwriters and musicians. Our long-term babysitter, who took care of me and my brother when my parents would go on tour during the school year, introduced me to bands like No Doubt, Lily Allen, and Amy Winehouse. I've really been inspired by such an array of artists over the years who don't necessarily reflect my own personal writing or musical style. But that's sometimes how inspiration works.
It's rare to see an artist write an entire album alone. What is the writing process like for you? Do things ever get too vulnerable?
You know, I've never actually written with another writer before, but it's something I'm really keen on doing at some point. I would just really need someone who's on the same wavelength as me and is down to get emotionally in the trenches together! But the writing process for me is rather natural. Songs either just come up after I've processed an event or before, as a way for me to process something. Sometimes they're based more in my imagination, off of an idea. It really just depends. But usually what happens is I'll write the song and spend some time with it lyrically and melodically until that part feels pretty whole to me. Then I will talk to a producer. This time it was my friend, Mike Post from MooseCat Recording, and send over just a basic recording of the song as well as some reference ideas as to the direction I think I want the song to go! I'm more of an overall feeling, big picture thinker at the beginning, so it helps to have someone like Mike who can narrow down my desires into specific instrumental sounds. For this EP, we got to record and produce together for almost all of its entirety. For most of February and part of March, I was in the studio with him for 8 hours a day working on these songs and trying to find a place that felt both authentic to the song as well as emotionally right for me. It was the coolest experience. I've never been able to be a part of the entire process like that before. My last EP had to be done long distance, due to the pandemic.
I don't think there's such a thing as too vulnerable when it comes to writing. I actually think for me its way easier to be vulnerable in my songwriting than it is in my everyday life.
Is it easier for you to write or perform?
I've been writing for a lot longer than I've been performing, so I'd say writing. But like everything, they all take practice, so I'm looking forward to the day I can say that they're both equal.
Your visuals are so striking. I almost want a whole musical from you. If you were to do a musical what would it be about?
Thank you! I really love visual storytelling. I didn't really realize that until I started getting into music videos because it can all feel very overwhelming and weird when you've never been in front of the camera like that before! But I really love to have the ability to deepen the story of my songs through visuals and to even add extra layers to them. I think it's really helpful to the songs.
Oh my gosh, I really haven't thought about that! I've always wanted to make a movie to go along with one of my albums, but I still think I have a bit more to learn before I can execute that to the degree that I'd feel do my songs justice. However, I have always wanted to write a story about my parent's love story and how they met. It's legitimately out of a movie and I think one day I have to make a movie about it, so maybe that would be my musical? I think something personal for sure.
I love the song "california". Gosh, it's so gorgeous. I love that California can be a muse to so many artists. How is it a muse to you?
When I first wrote 'california,' it really felt like something special. I loved the idea of personifying this place where I lived and creating a kind of love song around it because it's, in a way, a love of mine. I was born in California, and I always felt it calling me back. So when I finally made the move out here after college to pursue music and the arts, it just immediately felt like home. Not to say that the move or times after were super easy. Like any relationship, it's had its ups and downs. But I just really wanted to pay homage to my decision to move here and my time spent here since. This to me is also the most folk-influenced song on the whole EP. I always have at least one song like that on my albums. I just wanted it to feel really acoustic and light and like you were driving down the 101 with your sunroof open or on the beach at night by the campfire. It's just really reminiscent of the 60's golden California days we always hear about now.
What are some other muses for you?
It really depends. Obviously, the people closest to me, my friendships, and my relationships are always really inspiring. But I've had people that I barely knew inspire ideas and songs. Sometimes even other songs or tv shows! It really just depends on the timing of things. I'm open to the muse in whatever form she takes and I'm grateful to be able to be inspired by the people and world around me.
Any plans to collaborate with your family on future projects? It seems like the sounds would blend well together.
We don't have any plans set on the books, but I'm sure something will happen again soon. The tour this summer was such an incredible experience I think we'll have to do something like that again in the future.
This album is a "cry to" album. Was that intentional? So nostalgic, melodious, and sad. A heartbreaker.
I never intentionally want to make anyone cry! But the nostalgic element is always very present in all of my songs. I do a lot of introspection and contemplation and I think that's where a lot of my songs lie— somewhere in a nostalgic, longing, whimsical space in my mind. But this EP has a bit more humor and some upbeat production that, to me, makes some of the content in it feel more palpable and even a bit comedic. I just always write from a place of honest vulnerability, and my 20s have been about learning and growing, which isn't always easy. But there are also elements of love and the potential for anything to happen. I've just learned to laugh at myself and I'm starting to incorporate that aspect more into my music. I love a good sassy, tongue-in-cheek song as well as an intimate, soul-wrenching one.
What is your favorite type of music?
I don't think I can pick one! Like I've said, it really depends on my mood and the things that I'm going through. This summer, I've had a heavy rotation of The Kooks, The Strokes, The Killers, Jet, Snow Patrol, Lorde… that kind of music has been on repeat. But I have other times where I'm heavy into the classics or feeling only pop and dance music. I really love a good variety. There's so much wonderful music out there I think it's awesome that we have so much to choose from!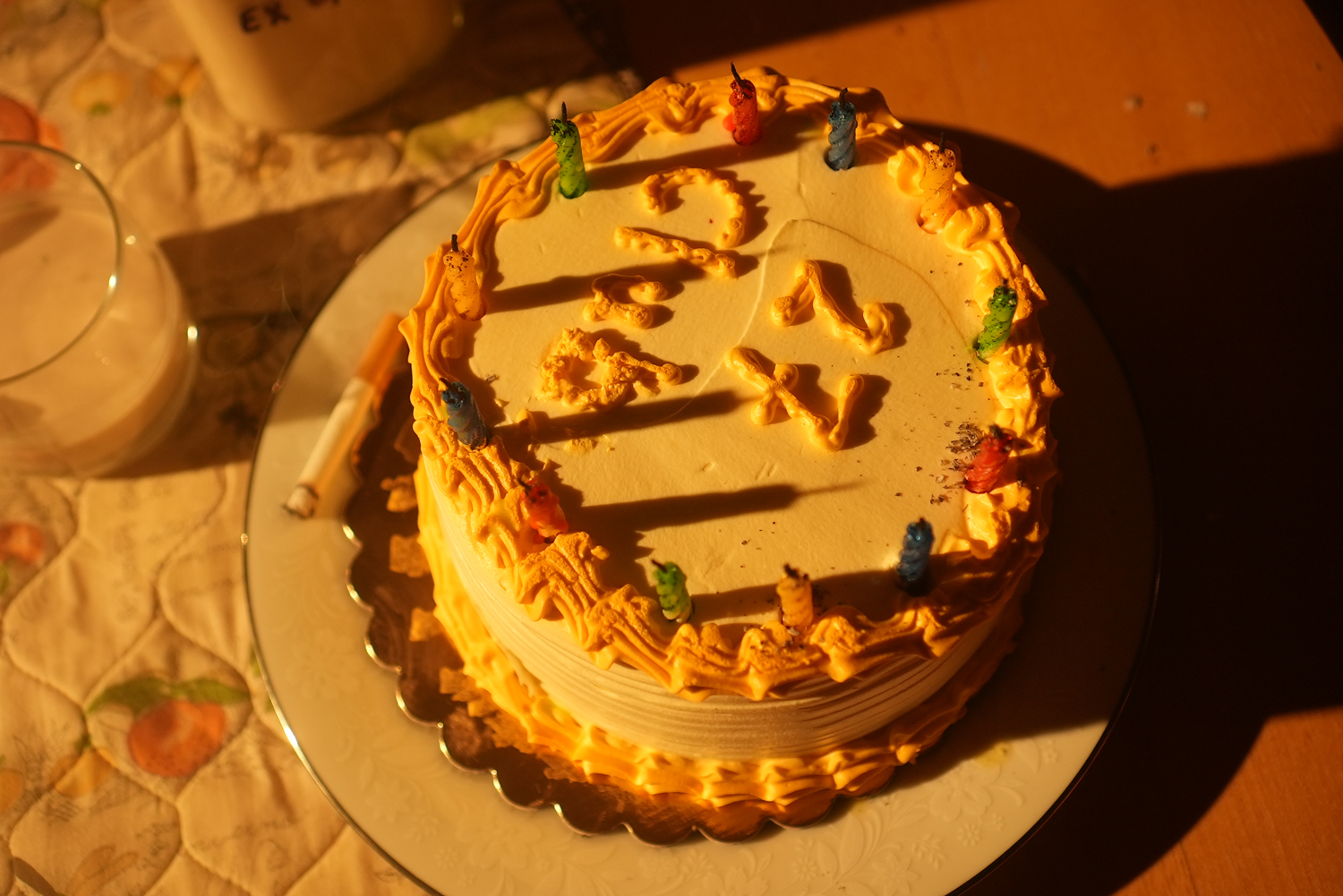 CONNECT WITH JAZZIE YOUNG


Source by www.ladygunn.com