MisterWives is a platinum-certified band and has over 500+ million streams. They are set to perform at Central Park Summerstage and BottleRock and have performed on the likes of Jimmy Kimmel Live, GMA, and Late Night with Seth Myers as well as toured with Twenty One Pilots. 
"Easy" is easily one of the best indie pop tracks I've heard all year, and believe me, I've heard plenty of amazing tracks so far. This new single from NYC-based Indie Poppers MisterWives is a pure energy anthem that explodes into a myriad of colors and uplifts your soul on the spot. The song is one of the best that the band has released, as it absolutely revels in what I believe are their two biggest strengths: The soaring, magical synths and Frontwoman Mandy Lee's imposing vocals.
If I had to pick out one word to describe this new single, "Uplifting" would surely be it. Throughout the track, you can't help but feel yourself starting to adopt the positive, chin-up attitude of confronting pain and grief with the certainty that it will all subside over time. The message is intensely clairvoyant and truthful: "It gets easier, but it's not easy" sings Mandy with absolute conviction; and though the tone of her voice is firm and brave, there's an underlying touch of pain in there that those who've experienced deep loss or an overwhelming setback will no doubt connect with it.
The song comes intertwined with an equally magical music video that looks and feels a lot like sliding down a rabbit hole. The video starts with a floating house and  Mandy gazing out of her bedroom window into the starlit expanse. As Mandy gets into the groove of the song and just before the hook comes in we start to notice that the house seems to be turning into an enchanted forest of sorts, with vegetation growing out from the walls and lights reminiscent of Will-o-the-wisps; I refuse to even try and tell you what I think that means (other than making for a cool and comfy visual) and I'll just leave it to your imagination to connect those dots for you instead. Suffice it to say that I found the video a very refreshing and charming visual aid, and what it lacks in high-budget flash it more than makes up for it in sincerity, aesthetics and good vibes, I really enjoyed it.
Not to round the circle, but I feel like I gotta emphasize Mandy Lee's amazing vocal, she's a truly special singer and this song plays to her abilities brilliantly, I was frankly a bit blown away at times at the sheer power and beauty of her voice.
"Easy" comes as part of a double-single release with the new Photo Finish Records new imprint label Resilient Little Records, the very label that MisterWives themselves have founded after the release of their previous full-length album "Superbloom". This release is also heralding the band's biggest headlining tour yet, and it's starting this very week, check the dates below to see if you can catch any upcoming dates near you.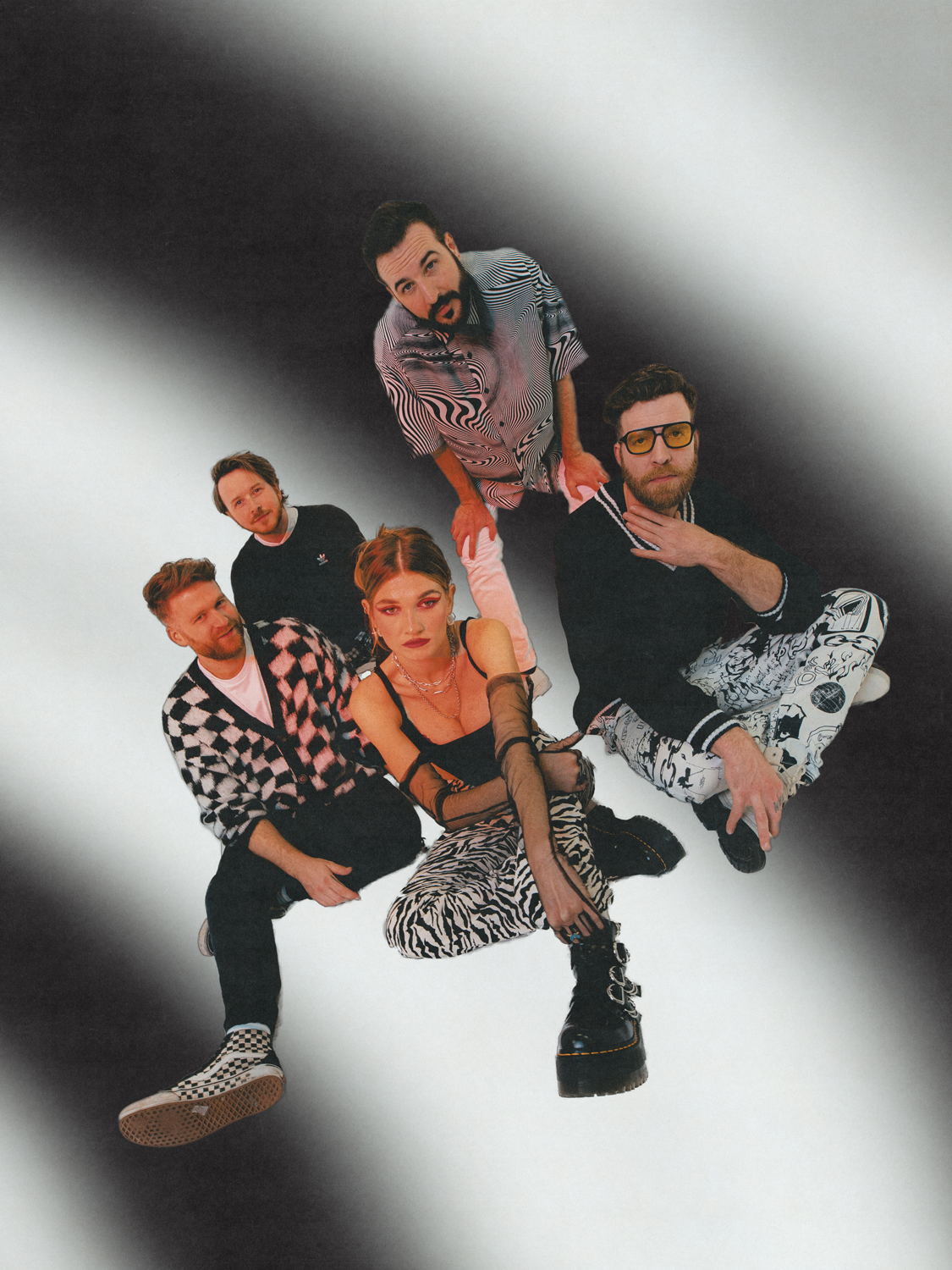 5/27/2022 Napa, CA Bottlerock Napa Valley
5/29/22 Portland, OR Crystal Ballroom
5/30/22 Seattle, WA Showbox SoDo
6/2/22 Denver, CO The Mission Ballroom
6/4/22 Dallas, TX House of Blues
6/5/22 Austin, TX Stubb's Waller Creek Amp
6/7/22 Houston, TX White Oak
6/9/22 Nashville, TN Marathon Music Works
6/10/22 Chicago, IL Aragon Ballroom
6/11/22 Cincinnati, OH Bogart's
6/13/22 Cleveland, OH House of Blues
6/15/22 Toronto, ON History
6/17/22 Washington, DC The Anthem
6/18/22 Philadelphia, PA Franklin Music Hall
6/21/22 New Haven, CT College Street Music Hall
6/23/22 New York, NY Central Park Summerstage – Rumsey Playfield
6/24/22 Boston, MA Leader Bank Pavilion
Story: Samuel Aponte
Photos: Courtesy of the artist
FOLLOW MISTERWIVES


Source by www.ladygunn.com